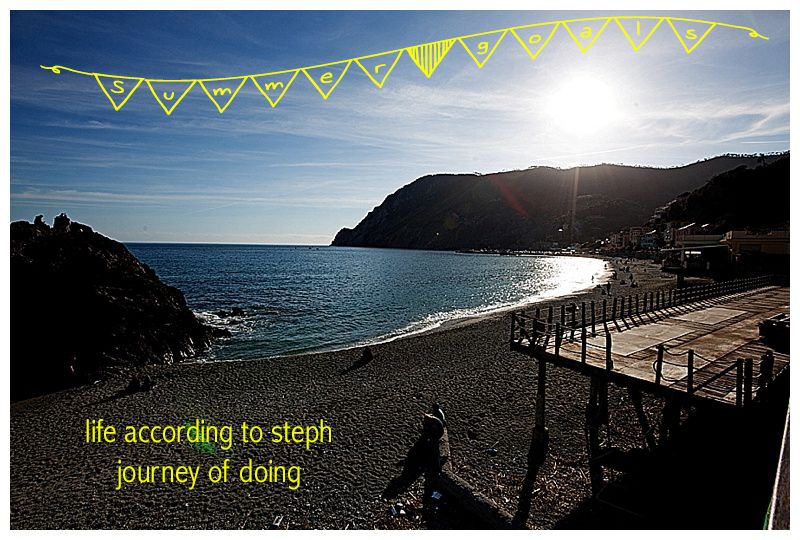 I haven't done a Seasonal Goals link up ever I don't think. I used to do them monthly and then when life took over and I didn't accomplish anything that was no fun so hopefully I can cross off some things for this Summer.
These really aren't in any particular order but numbering seemed natural.
1. Pool party with a fun float like the
flamingo
or
donut
!!
2. Get a tan - for the past couple of Summers I haven't laid out as much as I wanted to in the FL sun.
3. Movie outside - Clearwater has an awesome set up
Friday and Saturday nights
on the beach. I want to take advantage of it more.
4. See a baseball or softball game
5. Tie Die something
6. Go fishing
7. Go to a Farmer's Market, Flea Market or Festival
8. Complete a 30 day challenge (squat, summer body, food, etc.)
9. Make a Summer playlist
10. Go to an Amusement park or theme park
11. Visit the library - I use a lot of their digital books every month but I haven't been in a couple years.
12. Wear different earrings - I have a few pairs but end up wearing the same everyday. I changed it up today already!
13. Visit grandparents
14. Unpack and organize my room - we have a goal for the apartment...Labor Day.
What are some of your goals this Summer?