Oh. My. Gosh. It's Friday and I really want to start the 5 o'clock dance party right the F now but I shall refrain. Even though my printer didn't work yesterday I got A LOT done at work and I'm hoping for a very successful day today as well so let's get started with some of my favorites lately.
Favorite Purchase with Christmas $$
I really wanted to spend some Christmas money on one of two Tory Burch Fitbit bands like the
new metallic ones
or the
multi-wrap style
. One it's still too much for me to spend on one item unless it's a purse, lol AND the metallic one wasn't available until March so I wasn't interested in waiting. Well when shopping for sis for Christmas I found a
set of THREE
on Amazon for $10 and they had one that was simple with only a texture that gave it more of a style than a plain black band and I love it!!
The pink one is really red, and my sister got
this set
and the spotty dots is sooo cute but I'm sure it'll get dirty.
Favorite Gift
If you follow me on
Instagram
you might have seen my attempt to participate in #fmsphotoaday and I did good until I was inside for the evening and forgot to take a pic of leaves then I fell completely off the wagon. Anyway, I shared my new
Swell bottle
that I got for Christmas! It's hot pink and I always have water with me, so it's perfect. I even ended up with a gold lid so I feel fancy drinking my water now.
Favorite News
Someone shared Will Smith's thoughts on not being in the new Independence Day movie and I was all like
there's a NEW Independence Day Movie?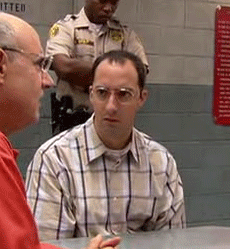 Independence Day was one of those movies our family watched over and over again to where we know most of the movie. I just hope this one is as good as the first, which the preview makes me believe it might just be.
Favorite New Recipe
I made
these muffins
and they are the bomb.com. Less than 100 calories a piece, no flour and so tastey. She has other recipes I'm so excited to try and I want to figure out how to make different flavors using her recipe as a base. So pumped that I've been spending a lot of time in the kitchen trying new recipes but this one has been made twice already!
No pics because I eat or give them away too fast, bwahaha!
Favorite Funnies Because, Always
Now that the cold front is probably over and I can get out from under the snuggle blankets I'm planning on doing some design work and taking down my tree. If I get it down this month I'll count that as a win but if I can get it down this weekend I may just have to reward myself with seeing a movie in the theaters.
What's on your agenda for the weekend?!
Linking up for Friday Favs with
Amanda
and High Five for Friday with
Bright on a Budget
,
Coffee with Caitlin
,
Cup of Tea
, and
Della Devoted
!!!