Yay! I know this is Nadine's jam and Kathy's jam but I totally missed it
last week
the last TWO weeks and I'm finally showing up to the party. #partyhard
I have given up online dating, when you meet two too many creeps and you're more of a homebody you realize you just need to get out more. #hellohappyhour
I made a list of FIVE things I want to do while I'm off for the Thanksgiving weekend since I'm off five days and I want to be super productive.
1.
Purge Craft Room which has been on my Black Friday list for months and it's a group effort so hopefully it gets done quickly!
2.
Apartment Tour (This involves cleaning, staging and pictures/video before the Christmas decor goes up!)
3.
Blog Makeover (I've started this, but it's nowhere near done.)
4.
Blog Prep for posts like book reviews and upcoming yearly favorites lists.
5.
Add red to my hair because the pink is fading and it's Christmas season!
I'm trying to declutter my place and one of the things I still haven't purchased is a napkin holder. I'm torn between these two. One is twice as much, but oh so cute! #decisionsdecisions

Utensils | Pineapple
I finally found a peppermint item that was not all that, the Breyers Peppermint Cookie ice cream but then I gave it another try this time adding chocolate syrup and it's not that bad. #secondchances
I went to the Derm yesterday because I had a worse case of acne this month and it's still hanging on for the third week, boo. She gave me a coupon and I thought it was a $35 off so when I looked up the price and the cheapest I found was in the $200+ I was seriously thinking I didn't need it that bad but I looked at the coupon again and it says not to pay more than $35. Thank you coupon people and the nice Derm I saw yesterday! #ionlybuythingswithacoupon #thatsnottrue
I'm so excited for Thanksgiving tomorrow and spending time with family and friends!! As long as the weather holds like it's supposed to we'll get to eat outside and I've even heard there will be cranberry margaritas and s'mores! #winningallaround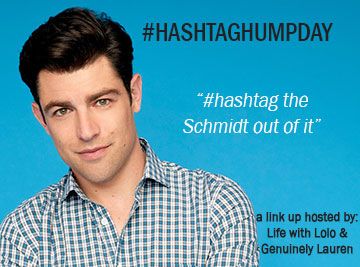 Anything you need to get off your chest?