While I need to do some work this weekend, I'm so looking forward to having this first weekend with my sister here and I'm off Monday so it's just a great one all around. I'm hoping to do a double-weekend recap on Monday since I missed last Monday but no promises. You just never know how crazy the weekend will get!
Fav Link
I am not one to showcase the negative but I've saved a couple
bad covers
to my computer. I love that this reader, while kind of being a troll on the internet also has a Goodreads list of Bad Book Covers and I will continue to reference these, lol. Some of these books are on my absolute favs list!!
Fav Inventions
So I haven't actually received this yet, but now that I'm an interim cat lady (keeping the cat for my sister) I realize things I did not know about cats...like they stink and their litter gets everywhere! So, I was talking to a lady and she said she suggested a diaper genie well who knew they actually make them for cats specifically and I hope it works. If it doesn't it was only $15 so no big deal.
Fav Song
This and the boat song are on constant loop in my head.
Fav Video
Friends 9/11 Deleted Scene that apparently was available since 2007 at least because that's when this Youtube video was uploaded but I just found out about it! I never watched all the extras on the Friends DVDs but I guess I should have!
Fav Funnies
Even though I'll have to shave for the majority of Fall, I'm still looking forward to this!
When they call you on your day off...just, no.
Is anybody else's MOM the best at this?! When I lived with her I always wanted her approval or help when I couldn't fit something!
Fav Insta Dude Accounts
Both of these were rec'd to me this week, thanks Kerry and Christina.
@BrockOHurn
@JeffKasser
Happy Weekend!
What are some of your favorite things recently? What are your plans for the weekend?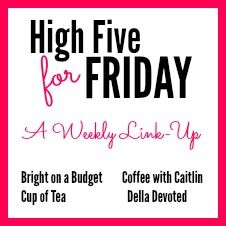 Linking up High Five for Friday with
Bright on a Budget
,
Coffee with Caitlin
,
Cup of Tea
, and
Della Devoted
!!! Also found another
Heather
in blogland that has a Friday favs link up!