Good morning and happy Friday! I finally saw The Avengers #2 last night with my parents. We went to see Jurassic World but there was an actual line to get into the seating area and we just weren't up for that so I'll wait to see it.
1// June Blogging Prompts from Kayla Hollatz. I'm looking forward to putting some of these to good use!
2// The Berry posted this video that I believe has gone viral and S sent it to me. I love makeup and this video is great!
3// I'm pretty sure I mentioned this last week, but I finished
Ride Steady
by Kristen Ashley and I could NOT put it down. It's book three in the Chaos Motorcycle Club series. So hot and so good! Comes out June 30th, so go ahead and pre-order it or request it from your library! You can read my reviews of the first two in the series from
April's book post
. The first ebook is on sale for $0.99 and both books are only $5 for mass market paperback if you want to get started on the series before the third one comes out.
4// Favorite Song is definitely off the Fifty Shades Soundtrack by Skylar Grey.
5// Favorite funnies!
What are some of your favorite things? What are your plans for the weekend?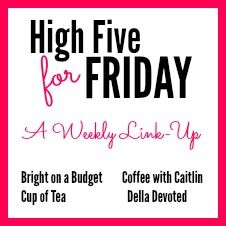 Linking up for Oh Hey, Friday with these fabulous ladies -
September FARM
and
The Farmer's Wife
. Linking up High Five for Friday with
Bright on a Budget
,
Coffee with Caitlin
,
Cup of Tea
, and
Della Devoted
!!! Also found another
Heather
in blogland that has a Friday favs link up!