So my plans for this weekend changed pretty quickly after finding out on Monday that Garth Brooks had to cancel his three concerts for this weekend due to Tampa making it to the Stanley Cup playoffs. Now anytime I see anything regarding hockey I get a little irritated. Still hoping I'll get to see Garth while he's touring.
In other news, S is still coming to stay with me so I'll have my first overnight visitor at the new place and while it's ready for company like a close friend it's not ready for a home tour. Womp womp.
1//
This video
of an art exhibition was so moving!
2//
This
recipe. Peanut butter and chocolate? Yes please!!
3//
This book
! It doesn't come out 'til the end of the month but I just got a Netgalley ARC!! The first book in the series
Own the Wind
is only $0.99 eBook right now, so if you're interested in starting this series get it now! This is also a spin off from
Motorcycle Man
by Kristen Ashley, part of a different series but can be read as a standalone.
4// I have three credits on Audible and I'm not sure what to use them for. Normally I have more books than credits but since I've been utilizing the FREE library that hasn't been the case! What's your favorite audio book?
5// My first package came from S and I'm so excited to get started using Essential Oils. I used a couple last night for a headache and for sleeping/breathing instead of my inhaler and so far so good!! Do you use Essential Oils?
What are some of your favorite things? What are your plans for the weekend?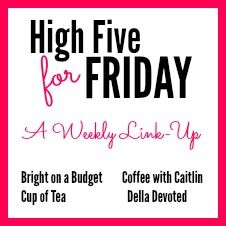 Linking up for Oh Hey, Friday with these fabulous ladies -
September FARM
and
The Farmer's Wife
. Linking up High Five for Friday with
Bright on a Budget
,
Coffee with Caitlin
,
Cup of Tea
, and
Della Devoted
!!! Also found another
Heather
in blogland that has a Friday favs link up!