Ya'll know I usually have a ton of books to share with you and with the move and everything else going on last month I didn't get quite as much read but I also missed a month so this shall get us caught up!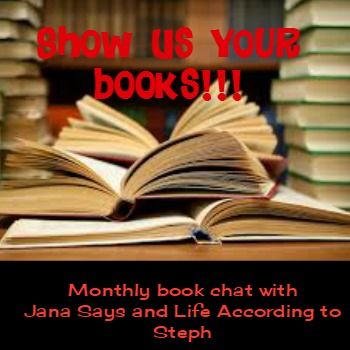 My rating system:
5 Stars = LOVED, Blew Me Away, May Read Again
4 Stars = Really Enjoyed but No Wow Factor, Probably won't read again
3 Stars = Bordered on being a DNF (Did Not Finish) but I did it.
Anything below that I rarely give out because I tend not to finish.
Book reviews, ratings, are all personal opinions. I rarely finish a book if I'm not enjoying it. There are too many books to read and not enough time. I love reading romance, especially contemporary and New Adult. 99% of the books I read are romance genre, so if you're a HEA love story junkie like me, let's be friends!!
I made it over half way through Amy's
Yes, Please
and was just not into it. Even as an audio book.
Loving Lucas
I received as an ARC and was pretty disappointed, so I'm going to give it a re-read before it comes out and write a full review because I liked the premise some things just got on my nerves.
The first two have their own reviews, so make sure to check them out.
Punch Bowls and Pitcher Drinks*****
(Full Review)
Holding Strong by Lori Foster*****
(Full Review)
These four finish up the currently published Gansett Island series which I loved from top to bottom! It's like one huge soap opera in book form and oh so good! I can't wait to read some of her stand alones. No Synopsis since these are books 8-12 and you must read them in order!!
Gansett After Dark by Marie Force****
Kisses After Dark by Marie Force*****
Meant for Love by Marie Force*****
Chance for Love by Marie Force****
Deep by Kylie Scott****
No Limits by Lori Foster****
Motorcycle Man by Kristen Ashley****
Confess by Colleen Hoover*****
Jacked by Tina Reber*****
Three Broken Promises****
Second Chance Boyfriend*****
One Week Girlfriend****
Silver Bastard****
Holy Frigging Matrimony by Emma Chase***
Becoming Rain by KA Tucker*****
Tied by Emma Chase*****
And I Love Her by Marie Force*****
The others I give a brief synopsis and my thoughts below.
Deep by Kylie Scott
is the last in the Stage Dive series and while I enjoyed it, I can't say it'll be one I read again. To be honest I'm not sure if rock stars are my cup of tea. Ben was not ready to settle down, and then when it "clicked" I kind of felt like it didn't. Probably should have been three instead of four but oh well, we'll say it's a 3.5.
Synopsis:
Positive. With two little lines on a pregnancy test, everything in Lizzy Rollins' ordinary life is about to change forever. And all because of one big mistake in Vegas with Ben Nicholson, the irresistibly sexy bass player for Stage Dive. So what if Ben's the only man she's ever met who can make her feel completely safe, cherished, and out of control with desire at the same time? Lizzy knows the gorgeous rock star isn't looking for anything more permanent than a good time, no matter how much she wishes differently.
Ben knows Lizzy is off limits. Completely and utterly. She's his best friend's little sister now, and no matter how hot the chemistry is between them, no matter how sweet and sexy she is, he's not going to go there. But when Ben is forced to keep the one girl he's always had a weakness for out of trouble in Sin City, he quickly learns that what happens in Vegas, doesn't always stay there. Now he and Lizzie are connected in the deepest way possible... but will it lead to a connection of the heart?
No Limits by Lori Foster
is the first in a new fighting series for Lori Foster and my first Lori Foster book period. I picked this up on the cheap from Sam's and then received an ARC for the second book so I had to read it pretty quick. It was good, I though the back and forth was a little much but it set up a whole set of guys that Lori is going to publish books of and I can't wait to read them!
Synopsis:
Cannon Colter is quintessential hero material: chiseled jawline, shredded body—the works. He's also the guy who rescued Yvette Sweeny from kidnappers, only to put an end to her romantic dreams. These days, she's older, smarter, determined to face whatever life throws her way. Even the prospect of sharing a house and business with Cannon.
Cannon knew Yvette wanted him three years ago. But she was young—and some things are worth waiting for. Thrown together by her grandfather's legacy, he realizes how deep Yvette's scars really go, and how much danger lurks in their quiet town. As pent-up desire explodes between them, protecting her becomes the only fight that matters. And he'll break all the rules to do it…
Motorcycle Man by Kristen Ashley
is a standalone in a series of four and the book her MC series Chaos is a spin off of. While I didn't love this book as much as I loved the first two in the Chaos series, it was still a great read. I knew a lot about what happens in this book since they mention it in the spin off and because of that knew about one of the major events but I really liked getting to see Tack's kids as teens and hear Tyra's story. I just received the ARC of the next in the Chaos series and I can't wait to start it!!
Synopsis:
Get ready to ride . . .
Tyra Masters has had enough drama to last a lifetime. Now, she's back on track and looking forward to her new, quiet life. Until she meets the man of her dreams. The tattooed, muscled biker plies her with tequila-and the best sex of her life. She knows it isn't the tequila and hot sex talking. He's the kind of man she's always wanted. Unfortunately, he's also her new boss . . .
Kane "Tack" Allen has a rule. He doesn't employ someone he's slept with. So when he learns he spent last night in bed with his new office manager, he quickly fires Tyra. Yet when Tyra stands up to him and fights for her job, Tack is intrigued. He tells her she can keep her job on one condition: no more sex. Ever. But as things heat up between them, Tack finds that he'll be the one breaking all the rules...
Confess by Colleen Hoover
is a new series and I am simply amazed that Colleen can keep putting out these books that get five stars from me. I loved this one because it revolved around the world of art.
Synopsis:
Auburn Reed has her entire life mapped out. Her goals are in sight and there's no room for mistakes. But when she walks into a Dallas art studio in search of a job, she doesn't expect to find a deep attraction to the enigmatic artist who works there, Owen Gentry.
For once, Auburn takes a risk and puts her heart in control, only to discover Owen is keeping major secrets from coming out. The magnitude of his past threatens to destroy everything important to Auburn, and the only way to get her life back on track is to cut Owen out of it.
The last thing Owen wants is to lose Auburn, but he can't seem to convince her that truth is sometimes as subjective as art. All he would have to do to save their relationship is confess. But in this case, the confession could be much more destructive than the actual sin…
Jacked by Tina Reber
is the start of a new series from Tina and I absolutely loved the Love Unscripted series and was a little leary about starting something new but I had nothing to worry about. Tina wowed me again, hook, line and sinker. A doctor, a detective and a very intriguing love story - highly recommend! Tina is also a hoot in person so if you ever have a chance to meet her, you should! (She'll be in Boston at an author event this weekend.)
Synopsis: We all have skeletons in our closets.
Doctor Erin Novak was only sixteen when she was accused of a crime she didn't commit. Since that moment, she has made it her life goal to pursue emergency medicine, pouring her heart and soul into assuring another innocent life isn't lost to the hands of the wicked.
We all have secrets we've never shared.
Detective Adam Trent has lost control of everything, starting with losing his partner to a punk with a gun and then everything else to the crushing guilt. Now a member of the elite Auto Theft Task Force in Philadelphia, it's his job to be one step ahead of the criminals stealing expensive cars in the city. Too bad the television cameras keep getting in the way of his investigation.
We all have pasts that we can never escape.
A stolen car, a tragic chase, and a traffic stop crosses the fates of these two, tying them together in ways that are unimaginable. As their love and trust grows, so do the enemies that threaten their survival, testing the strength of their commitment. Can true love endure half-truths, past pains, and secrets never meant to be shared?
Some things are just out of our control.
Love Unscripted
spin-off featuring Kyle Trent's older brother, Adam.
This Monica Murphy series has been on my TBR list since last Summer when I bought the fourth book (not realizing it was the 4th in the series) and had it signed by the author at
Book Bash
. Though I haven't read that fourth one yet, I have really enjoyed this series.
One Week Girlfriend****
Synopsis:
Temporary. That one single word best describes my life these last few years. I'm working at a temporary job until I can finally break free. I'm my little brother's temporary mother since our mom doesn't give a crap about either of us. And I'm that temporary girl all the guys want to get with because I give it up so easily. According to the rumors, at least.
But now I'm the temporary girlfriend of Drew Callahan, college football legend and all around golden guy. He's beautiful, sweet—and he's hiding way more secrets than I am. He's brought me into this fake life where everyone seems to hate me. And everyone seems to want something from him. The only thing he seems to want though is…
Me.
I don't know what to believe anymore. All I know is, I think Drew needs me. And I want to be there for him.
Forever.
Second Chance Boyfriend*****
Synopsis:
Lost. Everything in my life can be summed up by that one sickening word. My football coach blames me for our season-ending losses. So does the rest of the team. I wasted two whole months drowning in my own despair, like a complete loser. And I lost my girlfriend—Fable Maguire, the only girl who ever mattered—because I was afraid that being with me would only hurt her.
But now I realize that I'm the one who's truly lost without her. And even though she acts like she's moved on and everything's fine, I know she still thinks about me just as much as I think about her. I know her too well. She's so damn vulnerable, all I want to do is be there to help her . . . to hold her . . . to love her.
I just need her to give me one more chance. We may be lost without each other, but together, we're destined to find a love that lasts forever.
Three Broken Promises****
Synopsis:
Commitment
. That's what I really want from Colin. Ever since my brother, Danny, died in Iraq, Colin's done so much to help me, including giving me a job at his popular restaurant so I can leave my crappy waitressing job at the strip joint. But lying in bed with him every night to comfort him from his horrible nightmares isn't enough anymore. I know he feels guilty about Danny's death, about not going to Iraq, but I can't keep living this double life.
I love him desperately, but he's got so many demons, and if he can't open up to me now, then he'll never be the real partner I need him to be. I gave him a month, and now I'm out of here. If he truly loves me like he says, he knows where to find me.
Silver Bastard
is the first in the Silver Valley series and a spin off of her Reapers series. There was a lot of mama drama in this from the heroine's side and it just got tiring, otherwise I think it could have been 5 stars for me because I loved the way puck was with Becca.
Synopsis:
First in the new Silver Valley series from the New York Times bestselling author of the Reapers Motorcycle Club Novels
Fourteen months. For fourteen months, Puck Redhouse sat in a cell and kept his mouth shut, protecting the Silver Bastards MC from their enemies. Then he was free and it was time for his reward—full membership in the club, along with a party to celebrate. That's when he saw Becca Jones for the first time and set everything in motion. Before the night ended he'd violated his parole and stolen her away from everything she knew.
Five years. It was five years ago that Puck destroyed Becca and saved her all in one night. She's been terrified of him ever since, but she's even more terrified of the monsters he still protects her from... But Becca refuses to let fear control her. She's living her life and moving forward, until she gets a phone call from the past she can't ignore. She has to go back, and there's only one man she can trust to go with her—the ex-con biker who rescued her once before.
Puck will help her again, but this time it'll be on his terms. No more lies, no more tears, and no more holding back what he really wants...
Becoming Rain by KA Tucker
is the second in the Burying Water series. I loved this book just as much as the first one. KA Tucker does such a great job mixing mystery with romance flawlessly.
Synopsis:
Luke Boone doesn't know exactly what his uncle Rust is involved in but he wants in on it-the cars, the money, the women. And it looks like he's finally getting his wish. When Rust hands him the managerial keys to the garage, they come with a second set—one that opens up the door to tons of cash and opportunity. Though it's not exactly legal, Luke's never been one to worry about that sort of thing. Especially when it puts him behind the wheel of a Porsche 911 and onto the radar of gorgeous socialite named Rain.
Clara Bertelli is at the top of her game—at only twenty-six years old, she's one of the most successful undercover officers in the Washington D.C. major crime unit, and she's just been handed a case that could catapult her career and expose one of the west coast's most notorious car theft rings. But, in order to do it, she'll need to go deep undercover as Rain Martines. Her target? The twenty-four-year old nephew of a key player who appears ready to follow in his uncle's footsteps.
As Clara drifts deeper into the luxurious lifestyle of Rain, and further into the arms of her very attractive and charming target, the lines between right and wrong start to blur, making her wonder if she'll be able to leave it all behind. Or if she'll even want to.
Holy Frigging Matrimony by Emma Chase
is a novella that I think I had either had enough of these characters because I could read all the books as fast as I wanted or I had had enough of them. I didn't feel like it added to the story and would have been better off not reading it at all because it was the last thing I read and left a bad taste in my mouth for this series. So sad.
Synopsis:
What does Drew Evans have to say next? Find out in this forty page short story, filled with his sexy charm, unique advice and hilarious one-liners.
Marriage: the final frontier. Steven went first. He was kind of our test subject. Like those monkeys that NASA sent off into space in the fifties, all the while knowing they'd never make it back.
And now another poor rocket is ready to launch.
But this isn't just any posh New York wedding. You've seen my friends, you've met our families, you know you're in for a treat. Everyone wants their wedding to be memorable. This one's going to be un-frigging-forgettable.
Holy Frigging Matrimony takes place about a year after Tangled's end and is from Drew's POV.
Tied by Emma Chase
is Drew and Kate's final story and I loved it. For as long as it took me to get into Drew's voice, it ended up being a great series!
Synopsis:
In the fourth sexy romance by the New York Times bestselling author of Tangled and Twisted, Drew and Kate can't wait to tie the knot—if they can survive the pre-wedding festivities.
For most of my life, I never imagined I'd get married. But Kate did the impossible: she changed me. I think we can all agree I was pretty frigging awesome before, but now I'm even better.
The road to this day wasn't all rainbows and boners. There were mistakes and misunderstandings worthy of a Greek tragedy. But Kate and I made it through with our inexhaustible lust, boundless admiration, and everlasting love for one another intact.
That being said, there were some unexpected incidents in Vegas last weekend that could have been a problem. It was kind of... my final test.
I know what you're thinking—what the hell did you do this time? Relax. Let's not judge, or call for my castration, until you've heard the whole story.
And hold on tight, because you're in for a wild ride. Did you expect anything less?
And I Love Her by Marie Force
is the fourth in the Green Mountain series or as I refer to it, the Beatles series. Every book has a Beatles song title and the patriarch of the family is obsessed with the Beatles. We've known about the main couple in this book for the last three books and I absolutely loved getting to see Megan and Hunter's love story unfold.
Synopsis:
As the oldest of the ten Abbott siblings, Hunter prides himself on his ability to solve other people's problems, but now he has a problem of his own—how to convince the woman of his dreams that his love is for keeps.
As the chief financial officer, Hunter Abbott manages the family's various business interests while "fixing" things for the people he loves. But the one thing he can't fix is his undeniable attraction to Megan Kane. Instead, Hunter is prepared to do whatever it takes to show Megan that he's the man for her.
Megan's sister rocks her with the news that she and her husband are moving overseas, leaving Megan truly alone. With her sister—and her job at the diner—going away, Megan finds herself leaning on the sexy, button-down accountant who isn't afraid to lay it all on the line for her. But Megan has watched too many people she loves leave her. Can she risk her heart on Hunter?
Contains a bonus Green Mountain short story!
I'm currently reading
Miss Matched
an ARC due out June 30th that's super cute and next will be
Manwhore
by Katy Evans.
What are you reading?