This week has been such a weird week, I feel like I'm even more excited for a Friday than I normally am. I've only had a combined 13 or so hours of sleep (as of Thursday night) this week and can definitely feel it so I'm hoping to recharge this weekend!
Plans, are to get a lot of schtuff done. I only have one outside commitment and then I'll be at home crossing things off my list.
This is your LAST weekend to enter the
Veet® Infini'Silk™ PRO
, so make sure you get entered!!
Now how about some favs?!
1. I was browsing through the weekly
UnSplash
email and saw this random link at the bottom. Of course, I clicked on it and Tampa does not have any listed but this is SUCH an awesome concept.
Good coffee shops, with wifi
. I love Starbucks but I miss going to local coffee shops with wifi like I used to in college before the boom.
2. Ya'll know how much I LOVE me some Amazon shopping, but I learned a lot from this awesome list of
Amazon secrets
!
3. I'm trying to decide if I want to try the
liquor
or
wine
lollipop recipe.
4. This quote, it can be so easy to be envious of others so I'm constantly reminding myself AND others this.
5. I can't
not
leave you with some funnies! I'm a dog person and these are SPOT on!
What are some of your favs from this week? Any plans for the weekend?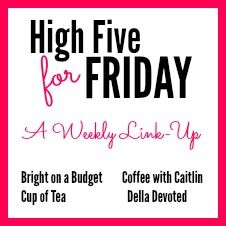 Linking up for Oh Hey, Friday with these fabulous ladies -
September FARM
and
The Farmer's Wife
. Linking up High Five for Friday with
Bright on a Budget
,
Coffee with Caitlin
,
Cup of Tea
, and
Della Devoted
!!!