Good morning and HAPPY Friday!!
I cannot wait for this weekend to start. Mom and I are headed South for a scrapbook crop/craft weekend and a stay in a hotel. I'm sure my dad will miss us, but we're set to have a great time. I have plenty of projects I'm taking to work on and they have an outlet mall across from the hotel so I can always do that if I get tired of crafting!!
1// This project
I actually started this week!! I ordered my prints, bought the frames and now I have to wait for it to come in and not before my crafting weekend, boo!
2// This colorfully organized Pinterest account!
she inspired me to change the covers of all of my boards.
3// This article
about a dog taking public transit to the park, lulz! How adorable?!
4// This post
from Julia about earning FREE gift cards!!
5// These funnies, enjoy!

Did this make anyone else do a double take?



Now, the same can be said for Kansas, so if you're from Idaho please don't take offense. I mean someone tried to open up Wild West World and it flopped in like 18 months! #fail



You CAN finish this right?!
What are some of your favs from this week?!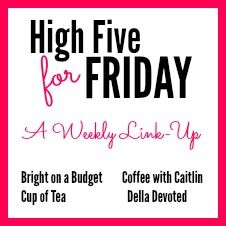 Linking up for Oh Hey, Friday with these fabulous ladies -
September FARM
and
The Farmer's Wife
. Linking up High Five for Friday with
Bright on a Budget
,
Coffee with Caitlin
,
Cup of Tea
, and
Della Devoted
!!!