It's Friiiiiday and I couldn't be more excited to go into a 3-day weekend. After hearing Kerry talk about her lists, I remembered how much I used to get done when I made them so I'm planning on making mine today!
Being on this spending freeze is no longer easy. The first two weeks, I really didn't have a problem and had lots of money in the bank ready to be put toward my credit card in one HUGE chunk. Then, I had my weekend away which I had given myself a break from said spending freeze and those buy all the things gates magically opened up. I've managed to reign them in, but Monday did get away from me a little bit.
These are the five things I've been lusting after and wanting to put on my TBB (to be bought) light. Some may make it into my house while others are really just strictly wants. When I was putting this list together I quickly realized all of them have something to do with technology and all but one have something to do with cameras OMG how crazy is that?
OMG I need one of these, I mean even
Vogue
is talking about it! When I was at Harry Potter World, there were so many people using them. More than I had ever seen in one place and I've been thinking about investing in once ever since. I just don't know which one to get. Anybody have good suggestions?
I have been lusting over this bracelet/Fitbit holder since it came out last year BUT the reviews are so mixed with how well it holds up for the price and I don't really
need
it since I don't have to dress up for work.
This phone camera flash that
Biana
shared about on Monday looks perfect since I NEVER use the flash on my phone anyway, so I am putting it on my TBB (to be bought) list for February! Although it would be good to have for Gasparilla I'm sure!
Surprise, surprise another item for taking pictures. You would think I was a blogger or something. After Amanda mentioned this I couldn't believe I never thought to look one of these up. I should probably start using my big camera again before I invest in something like this.
As in I don't as much as I would love it. I want one of these because I've seen it's what some of the Youtube makeup tutorial girls use and even though I don't make videos all that often I'd like to be making many more.
What are some of your favs from this week?! Anything you're lusting after?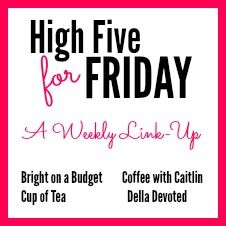 Linking up for Oh Hey, Friday with these fabulous ladies -
September FARM
and
The Farmer's Wife
. Linking up High Five for Friday with
Bright on a Budget
,
Coffee with Caitlin
,
Cup of Tea
, and
Della Devoted
!!!