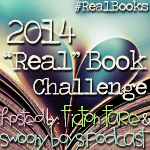 This Man by Jodi Ellen Malpas
Captivated by You by Sylvia Day
Marshmallows for Breakfast by Dorothy Koomson
November Total - 3
This Man by Jodi Ellen Malpas
is one that's raved about in one of the online book clubs I'm in and I just don't get it yet. I ordered the second book to see if it gets any better. Also, I ended up with the British version I think because it didn't have "double quotes" only 'single quotes' so it took me a few pages to recognize dialogue. :O
Synopsis:
Young interior designer Ava O'Shea has an appointment for a first consultation at The Manor with the owner, Mr Jesse Ward. She is expecting nothing more than an overweight, cravat wearing, well-to-do countryman, and on arrival, nothing would suggest otherwise. How wrong could she be? This Man is devastatingly handsome, charming and confident. He is also a conceited, hedonistic playboy, who knows no boundaries. Ava desperately does not want to be attracted to him, but she can't control the overwhelming affect he has on her. Every instinct is telling her to run, so she does, but Jesse Ward is not so willing to let her go. He wants her and is determined to have her. She knows she is heading for heartbreak, but how can she run when he won't let her?
Captivated by You by Sylvia Day
is the fourth book in the Crossfire series and while a lot of people seemed disappointed that the book didn't really do anything, I enjoyed it and am looking forward to the fifth and final book that wraps the series up. No pub date on that yet though.
Synopsis:
Gideon calls me his angel, but he's the miracle in my life. My gorgeous, wounded warrior, so determined to slay my demons while refusing to face his own.
The vows we'd exchanged should have bound us tighter than blood and flesh. Instead they opened old wounds, exposed pain and insecurities, and lured bitter enemies out of the shadows. I felt him slipping from my grasp, my greatest fears becoming my reality, my love tested in ways I wasn't sure I was strong enough to bear.
At the brightest time in our lives, the darkness of his past encroached and threatened everything we'd worked so hard for. We faced a terrible choice: the familiar safety of the lives we'd had before each other or the fight for a future that suddenly seemed an impossible and hopeless dream...
Marshmallows for Breakfast by Dorothy Koomson
was a library book for me, luckily. It has the word breakfast in it to complete one of the
Winter Book Challenge
categories. It was a little slow and didn't end the way I was expecting, but I enjoyed it. There were a lot of British'isms so that always slowed me down a little.
Synopsis:
When Kendra Tamale returns to England from Australia she rents a room from Kyle, a divorced father of two, and begins a new job. She's looking forward to a fresh start and a simple life. Then she bumps into the man who shares her awful secret, and things fall apart. The only way to fix things is to confess to the terrible mistake she made.
Digital Books I finished this month.
Toxic
and
Shame
both by Rachel Van Dyken. I had read the first in this series last year so it took a while to get back into what was going on and I ended up loving Toxic so much that I gave it 5 stars!
My Skylar
by Penelope Ward
Champagne and Lemon Drops
by Jean Oram <<<
Winter Book Challenge
(food)
Screwdrivered
by Alice Clayton <<<
Winter Book Challenge
(book'ish) *Five Stars*
Mai Tai'd Up
by Alice Clayton - See the full review
here
. *Five Stars*
While I wasn't one to complete the Winter Book Challenge already, I think crossing off three out of twelve is pretty good and right on track!!
Also linking up with
Steph
and
Jana
for Show Us Your Books!
What have you been reading lately?