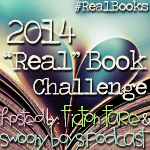 The Best of Me by Nicholas Sparks
Down to You by M. Leighton
Up to Me by M. Leighton
Everything for Us by M. Leighton
Burying Water by KA Tucker
October Total - 5
The Best of Me by Nicholas Sparks
was a 4 star book for me. I'm such a glutton for punishment. I know how most of Sparks books end and I don't know why I thought he might start to change his ways. It's like those Lurlene McDaniel books about teens with cancer I used to devour and bawl my eyes out over. I did like the ultimate outcome, and it fit perfectly with the title.
Synopsis:
THE BEST OF ME is the heart-rending story of two small-town former high school sweethearts from opposite sides of the tracks. Now middle-aged, they've taken wildly divergent paths, but neither has lived the life they imagined . . . and neither can forget the passionate first love that forever altered their world. When they are both called back to their hometown for the funeral of the mentor who once gave them shelter, they will be forced to confront the choices each has made, and ask whether love can truly rewrite the past.
Down to You by M. Leighton
was a 4 star book but a GREAT one. I'm not sure why it wasn't 5 stars but I have to go with my first rating. I got the last two for CHEAP at BAM and ordered this one from Amazon used.
Synopsis:
The scorching tale of one girl, two brothers and a love triangle…that's not. Olivia Townsend is nothing special. She's just a girl working her way through college so she can return home to help her father run his business. She's determined not to be the second woman in his life to abandon him, even if it means putting her own life on hold. To Olivia, it's clear what she must do. Plain and simple. Black and white. But clear becomes complicated when she meets Cash and Nash Davenport. They're brothers. Twins.
Cash is everything she's always wanted in a guy. He's a dangerous, sexy bad boy who wants her in his bed at any cost. He turns her insides to mush and, with just one kiss, makes her forget why he's no good for her. Nash is everything she's ever needed in a guy. He's successful, responsible and intensely passionate. But he's taken. Very taken, by none other than Marissa, Liv's rich, beautiful cousin. That doesn't stop Olivia from melting every time he looks at her, though. With just one touch, he makes her forget why they can never be together.
Black and white turns to shades of gray when Olivia discovers the boys are hiding something, something that should make her run as far and as fast as she can. But it's too late to run. Olivia's already involved. And in love. With both of them. Both brothers make her heart tremble. Both brothers set her body on fire. She wants them both. And they want her. How will she ever choose between them?
Up to Me by M. Leighton
is the second book in this series, but it was the only one I gave FIVE stars to. I loved everything about this book. The characters that we first met, really got to know the real person.
Synopsis:
For Olivia, romantic bliss has never felt so right as it does with Cash. Unpredictable, except when it comes to satisfying her desires, Cash's bad boy reputation is well-earned, but he's turning his life around with the one woman who accepts him for who he is.
Until strangers from the past turn Olivia and Cash's world upside down. What they want is something only Cash can give them. And if he doesn't deliver, then they're taking the one thing that Cash values the most.
Olivia always knew that in falling for Cash she was likely to get burned. But this new threat is beyond anything she imagined. Now she has to trust Cash with her life—and for Olivia that's much easier than letting go, and trusting him with her heart.
Includes a teaser from
Everything for Us
.
Everything for Us by M. Leighton
was kind of a let down. I gave it 3.5/4 stars since it was kind of all over the place but I ended up enjoying it once I got to the end. You find out some things in the first two books that lead us to the third one and they must be read in order. This third book is also about a different couple, with glimpses into the other couple. I just loved that first love story so much that this one fell short for me.
Synopsis:
Olivia Townsend's wealthy cousin Marissa had everything a girl could ask for—a great job, a privileged life, and all the friends she wanted. Or, at least, all the friends money could buy. But one case of mistaken identity has turned her privileged world upside down.
An abduction gone wrong lands her right in the lap of the sexiest, most dangerous man she's ever met. To Marissa, he's an enigma, but one to whom she's irresistibly, inexplicably drawn.
With him comes a new world of freedom and passion, of dark shadows and dangerous secrets, a world where nothing is what it seems—except for the blind passion that Marissa can't escape—or maybe even survive.
Burying Water by KA Tucker
was my first experience with a K.A. Tucker book and it won't be the last! The mystery, and the revelation thought I kind of saw it coming were just enough to keep me hooked and wanting more. I loved the characters and am so excited to start her first book,
Ten Tiny Breaths
as part of the
Winter Book Challenge
I'm participating in.
***I was a randomly selected winner of this book on Goodreads courtesy of the Atria Indies Publishers.
Synopsis:
The top-selling, beloved indie author of
Ten Tiny Breaths
returns with a new romance about a young woman who loses her memory—and the man who knows that the only way to protect her is to stay away.
Left for dead in the fields of rural Oregon, a young woman defies all odds and survives—but she awakens with no idea who she is, or what happened to her. Refusing to answer to "Jane Doe" for another day, the woman renames herself "Water" for the tiny, hidden marking on her body—the only clue to her past. Taken in by old Ginny Fitzgerald, a crotchety but kind lady living on a nearby horse farm, Water slowly begins building a new life. But as she attempts to piece together the fleeting slivers of her memory, more questions emerge: Who is the next-door neighbor, quietly toiling under the hood of his Barracuda? Why won't Ginny let him step foot on her property? And why does Water feel she recognizes him?
Twenty-four-year-old Jesse Welles doesn't know how long it will be before Water gets her memory back. For her sake, Jesse hopes the answer is never. He knows that she'll stay so much safer—and happier—that way. And that's why, as hard as it is, he needs to keep his distance. Because getting too close could flood her with realities better left buried.
The trouble is, water always seems to find its way to the surface.
OMG you guys I have sooo many books I'm reading and loving! I
NEED
to do a
Dirty Rowdy Thin
g review, and maybe a
Sublime
or an Ugly Love one but I'm just so not comfortable reviewing unless I just word vomit everywhere and you know how I feel about vomit!