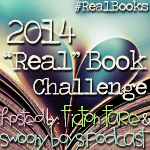 Good Morning!!!
It's that time again to share the "real" books I've read during the last month. I really thought I had only read like one or two since it took me a while to get through
If I Stay
, but it turns out 4 of the books I read were physical page turners. Also, I'd like to point out that
If I Stay
wasn't on the "
books to movies
" list I followed and totally should have been.
Ugly Love by Colleen Hoover*****
One More Chance by Abbi Glines****
If I Stay by Gayle Forman*****
Where She Went by Gayle Forman*****
September Total - 4
Ugly Love by Colleen Hoover*****
This author never ceases to amaze me. I had read teasers from others that read this before it was available and it didn't disappoint. Such a GREAT read, unexpected and fulfilling.
Synopsis:
When Tate Collins meets airline pilot Miles Archer, she knows it isn't love at first sight. They wouldn't even go so far as to consider themselves friends. The only thing Tate and Miles have in common is an undeniable mutual attraction. Once their desires are out in the open, they realize they have the perfect set-up. He doesn't want love, she doesn't have time for love, so that just leaves the sex. Their arrangement could be surprisingly seamless, as long as Tate can stick to the only two rules Miles has for her.
Never ask about the past.
Don't expect a future.
They think they can handle it, but realize almost immediately they can't handle it at all.
Hearts get infiltrated.
Promises get broken.
Rules get shattered.
Love gets ugly.
One More Chance by Abbi Glines****
The second book for this couple and I think it was a good continuation. To be honest, I had forgot that I read this so I can't even tell you why it was 4 instead of 5 stars. It was still a great book, there just must have been something that I couldn't give it 5 stars. When I read it again, as I've been known to do with Abbi's books I'll see I'm sure.
Synopsis:
Grant Carter did everything in his power to convince Harlow Manning that he was a good guy. More than a smooth-talker and someone she could trust. He had to overcome his reputation as a playboy, and his history with Harlow's half-sister, Nan, a woman with a reputation of her own.
Harlow had taken the chance, falling hard and fast for the guy who thrilled her with his all-consuming desire. After a lifetime of avoiding bad boys like Grant, she had opened herself to the possibilities of love...
But a life-changing secret has torn them apart, and now Grant and Harlow must decide if they have enough fight to make it work - or if the pain of betrayal has permanently destroyed their future.
If I Stay by Gayle Forman*****
Like I said earlier, this should have been on the
books to movies
list I wrote about at the beginning of the year. I haven't seen the movie because I just finished the book this past week, but I'm anxious to see how close to the book they stuck.
Synopsis:
Just listen, Adam says with a voice that sounds like shrapnel.

I open my eyes wide now.
I sit up as much as I can.
And I listen.

Stay, he says.
Choices. Seventeen-year-old Mia is faced with some tough ones: Stay true to her first love—music—even if it means losing her boyfriend and leaving her family and friends behind?
Then one February morning Mia goes for a drive with her family, and in an instant, everything changes. Suddenly, all the choices are gone, except one. And it's the only one that matters.
If I Stay
is a heartachingly beautiful book about the power of love, the true meaning of family, and the choices we all make.
Where She Went by Gayle Forman*****
This is the follow up book to
If I Stay
and OMG did this one feel so much more depressing and emotional than the first did. Like I cried and actually
felt
depressed while I was reading this book.
Synopsis:
It's been three years since the devastating accident . . . three years since Mia walked out of Adam's life forever.
Now living on opposite coasts, Mia is Juilliard's rising star and Adam is LA tabloid fodder, thanks to his new rock star status and celebrity girlfriend. When Adam gets stuck in New York by himself, chance brings the couple together again, for one last night. As they explore the city that has become Mia's home, Adam and Mia revisit the past and open their hearts to the future-and each other.
Told from Adam's point of view in the spare, lyrical prose that defined If I Stay, Where She Went explores the devastation of grief, the promise of new hope, and the flame of rekindled romance.
Next up for Real Books is:
Burying Water
which I won in a Goodreads Advanced Reader giveaway!! So far it's really good. This is my first book by Tucker, but I've already ordered her debut book to read too!
What books did you read this month?