I'm baaaack! So, this isn't a recap post or anything having to do with Europe. *gasp*
Those will come but I'm still adjusting to the time change and getting back into my routine. I'll be back to normal posting, starting with Friday Favs!!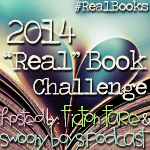 Sublime by Christina Lauren *****
Pulse by Gail McHugh *****
Month Total - 2
Sublime by Christina Lauren
is a book I have been very anxious to read. I loved the Beautifuls series, and wanted to see how their talent manifested itself in not only YA, but paranormal YA. Especially after I started doing all of the quote graphics for it. To get to see bits and pieces of it all come together was surreal.
Synopsis:
True love may mean certain death in a ghostly affair of risk and passion from
New York Times
bestselling duo Christina Lauren, authors of
Beautiful Bastard
. Tahereh Mafi,
New York Times
bestselling author of
Shatter Me
calls
Sublime
"a beautiful, haunting read".
When Lucy walks out of a frozen forest, wearing only a silk dress and sandals, she isn't sure how she got there. But when she sees Colin, she knows for sure that she's here for him.
Colin has never been captivated by a girl the way he is by Lucy. With each passing day their lives intertwine, and even as Lucy begins to remember more of her life—and her death—neither of them is willing to give up what they have, no matter how impossible it is. And when Colin finds a way to physically be with Lucy, taking himself to the brink of death where his reality and Lucy's overlap, the joy of being together for those brief stolen moments drowns out everything in the outside world. But some lines weren't meant to be crossed…
Pulse by Gail McHugh
is one of the books I tortured myself with waiting until it was published in paperback because of the eBook price and it definitely lived up to the hype I had created in my head! Unlike the first one, that let me down a little I absolutely LOVED Pulse. I'm excited to read them without months in between, hopefully soon.
Synopsis:
How do you keep existing when your heart is so splintered, so completely torn to shreds, your pulse is fading?
You're… broken. How do you move forward when every breath is nothing more than a constant ache? Living becomes an insidious reminder that you threw away the single largest part of yourself. Your… soul. No amount of distraction can pull you from the torture of losing your… life.
Now that Emily Cooper has walked away from her first love, she finds herself running toward her only love. Unraveling fast, but clinging to hope, Emily risks all she has left on the man that has consumed her every thought and dream since the day they met. Will Gavin take her back? And if so, will their reunion be a collision of two hearts destined to complete one another and rekindle a love that knew no boundaries? Or will scars from their past rip open, tearing slowly at what each of them was meant to be? Can fate, the ultimate game changer, mend the shattered road it laid out from the start?
Only time will tell…
Tick-Tock…