Happy Monday!
I didn't get many "real" books read in June, because I got sucked into the Crownover series that I had in eBooks. ALL of these books were FIVE star books for me, so you should definitely check them out!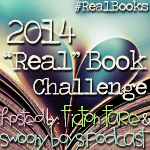 Breakable by Tammara Webber
Rule by Jay Crownover
Love Unscripted by Tina Reber
June Total - 3
Breakable by Tammara Webber
was the follow up to a fav book of mine Easy. It's hard for the second book in a series, especially one that shows the same story from a different point of view, to be good but this one may have been better! We got to see so many flashbacks to Landon's past and to witness their relationship again, *sigh* so good!
Synopsis:
He was lost and alone. Then he found her.
And the future seemed more fragile than ever.
As a child, Landon Lucas Maxfield believed his life was perfect and looked forward to a future filled with promise — until tragedy tore his family apart and made him doubt everything he ever believed.
All he wanted was to leave the past behind. When he met Jacqueline Wallace, his desire to be everything she needed came so easy…
As easy as it could be for a man who learned that the soul is breakable and that everything you hoped for could be ripped away in a heartbeat.
Rule by Jay Crownover
was one I knew about before Book Bash LAST year, and I just now got around to reading it. OMG why did I wait sooo long?! I absolutely loved it! I should have moved on to another author after I finished up Rule, but I couldn't help but move into the next one Jet. All of her tattooed boys are so awesome; I just fell in love with all of them. I can't wait for Rowdy to come out in October! Before that she has a new series that just released; starting with
Better When He's Bad
to tide me over.
Synopsis:
Shaw Landon loved Rule Archer from the moment she laid eyes on him. Rule is everything a straight--A pre-med student like Shaw shouldn't want--and the only person she's never tried to please. She isn't afraid of his scary piercings and tattoos or his wild attitude. Though she knows that Rule is wrong for her, her heart just won't listen.
To a rebel like Rule Archer, Shaw Landon is a stuck-up, perfect princess-and his dead twin brother's girl. She lives by other people's rules; he makes his own. He doesn't have time for a good girl like Shaw-even if she's the only one who can see the person he truly is.
But a short skirt, too many birthday cocktails, and spilled secrets lead to a night neither can forget. Now, Shaw and Rule have to figure out how a girl like her and a guy like him are supposed to be together without destroying their love . . . or each other.
Love Unscripted by Tina Reber
was one I had NEVER heard of until Tina started chatting in the BB2014 Facebook group so I looked her up and ordered a used copy of the original cover. A. it was cheaper and b. I liked it better. Anyway, I absolutely LOVED it. I was shocked to find that I had "heard" of it since I also had the digital copy, lol. I can't wait for the second book to show up on my door step.
Synopsis: An A-List Movie Star. . .
Ryan Christensen just wanted to be an actor. Never in his wildest dreams did he imagine a life where fans would chase him, paparazzi would stalk him, and Hollywood studios would want to own him. While filming in Seaport, Rhode Island, Ryan ducks into a neighborhood bar for a quick escape from legions of screaming fans . . . and finds much more than he expected.
A Small-Town Girl. . .
Nursing a recent heartbreak, Taryn Mitchell believes men are best kept at a safe distance. But when Ryan Christensen unexpectedly bursts through the front door of her pub, she can't help but be drawn in by his humor, charm, and undeniable good looks. At six foot two, with dirty blond hair, blue eyes, and an incredible body, Ryan has every girl in Seaport swooning. But Taryn isn't every other girl.
A Relationship That Doesn't Follow the Script. . .
Despite her better judgment, Taryn soon finds herself falling hard for Ryan. But is their bond strong enough to survive the tabloid headlines, the relentless paparazzi, and the jealous fans who seem determined to tear them apart?