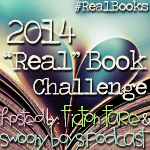 I spent a great deal of time reading this month, and I've even written about reading a
CHEAP digital series
that I fell in love with. I did some re-reading and read a lot of second books in a series that didn't involve the same main characters and while these sometimes fall flat you end up with other series like the
Beautiful Bastard Series by Christina Lauren
and their story
Beautiful Player
about Will Sumner that had me swooning even as I read it a second time.
I had to wait until I finished Rogue to finish this post so I could give you conclusive thoughts because sometimes for me the end is the clencher between 4 and 5 stars.
Beautiful Oblivion by Jamie McGuire
****
Mine by Katy Evans
*****
Remy by Katy Evans
****
Rogue by Katy Evans
****
Landline by Rainbow Rowell
****
Love Unrehearsed by Tina Reber
*****
Down London Road by Samantha Young
****
July Total - 7
Beautiful Oblivion by Jamie McGuire
is the second in the Maddox series and as second in a series go for me sometimes it didn't live up to the first or the hype. You can read my full review
here
. ****
Synopsis:
The
Beautiful Disaster
and
Walking Disaster
phenomenon continues in the first heart-pounding new adult romance in The Maddox Brothers series.
Fiercely independent Camille "Cami" Camlin gladly moved on from her childhood before it was over. She has held down a job since before she could drive, and moved into her own apartment after her freshman year of college. Now tending bar at The Red Door, Cami doesn't have time for much else besides work and classes, until a trip to see her boyfriend is cancelled, leaving her with a first weekend off in almost a year.
Trenton Maddox was the king of Eastern State University, dating co-eds before he even graduated high school. His friends wanted to be him, and women wanted to tame him, but after a tragic accident turned his world upside down, Trenton leaves campus to come to grips with the crushing guilt.
Eighteen months later, Trenton is living at home with his widower father, and works full-time at a local tattoo parlor to help with the bills. Just when he thinks his life is returning to normal, he notices Cami sitting alone at a table at The Red.
As the baby sister of four rowdy brothers, Cami believes she'll have no problem keeping her new friendship with Trenton Maddox strictly platonic. But when a Maddox boy falls in love, he loves forever—even if she is the only reason their already broken family could fall apart.
In the first installment of the Maddox Brothers books, readers can experience the rush of reading Beautiful Disaster for the first time, all over again.
Mine by Katy Evans
is ANOTHER second in a series, but about the same couple and I loved it. This wasn't just a re-read for a second time because I'm not sure how many times I've read it. Probably only three, hopefully. You can read all about my Remy love
here
. *****
Synopsis:
He's mine, and I'm his. Our love is all-consuming, powerful,
imperfect, and real...
In the international bestseller REAL, the unstoppable bad boy of the Underground fighting circuit finally met his match. Hired to keep him in prime condition, Brooke Dumas unleashed a primal desire in Remington "Riptide" Tate as vital as the air he breathes... and now he can't live without her.
Brooke never imagined she would end up with the man who is every woman's dream, but not all dreams end happily ever after, and just when they need each other the most, she is torn away from his side. Now with distance and darkness between them, the only thing left is to fight for the love of the man she calls MINE.
Remy by Katy Evans
is many moments from the Real series in Remy's POV and I loved being in his head! Sure, he's always talking about how she's his and repeating himself but I won't even pretend to have an inkling of how a possessive man would think. You can read all about my Remy love
here
. ****
Synopsis:
Underground fighter Remington Tate is a mystery, even to himself. His mind is dark and light, complex and enlightening. At times his actions and moods are carefully measured, and at others, they spin out of control.
Through it all, there's been one constant: wanting, needing, loving, and protecting Brooke Dumas. This is his story; from the first moment he laid eyes on her and knew, without a doubt, she would be the realest thing he's ever had to fight for.
Rogue by Katy Evans
is the fourth book in the Real series and actually about someone besides Brooke and Remy. Melanie, Brooke's best friend is out to find her prince charming and she finds something just right and just wrong for her. I'm not sure how to feel about this. It was very similar to Remy as controlling, posessive and I loved that in Remy but with Greyson I just didn't get sucked in. ****
Synopsis:
HE SAYS HE'S NO GOOD FOR HER.
SHE HATES THAT HE MIGHT BE RIGHT.
Brook Dumas found Remington Tate in REAL, and now it's her best friend Melanie's turn to find the man who makes her heart sing. After years of searching, one night in the rain, the strong and mysterious Greyson King comes to her rescue. He's bold, and maybe just the lover, friend, and protector she's been searching for. When they make love, he says her name like it means something. Like she means something—and that's everything she's ever wanted.
He disappears for days without a word, and when he's around, he says he'll only hurt her. Buy when he's away, her heart hurts more.
Then Melanie uncovers the dark world he'd been determined to keep hidden, and suspects that their random first meeting might have not been so random after all.
Caught in a free fall of emotions, Melanie has no one to catch her but the man she should be running from. . .
But what do you do when your Prince Charming has gone Rogue?
Landline by Rainbow Rowell
was an interesting look at a back to future'esque older couple story line. I really liked this book, but it wasn't a take-over will read again book for me. ****
Synopsis:
Georgie McCool knows her marriage is in trouble. That it's been in trouble for a long time. She still loves her husband, Neal, and Neal still loves her, deeply — but that almost seems beside the point now.
Maybe that was always beside the point.
Two days before they're supposed to visit Neal's family in Omaha for Christmas, Georgie tells Neal that she can't go. She's a TV writer, and something's come up on her show; she has to stay in Los Angeles. She knows that Neal will be upset with her — Neal is always a little upset with Georgie — but she doesn't expect to him to pack up the kids and go home without her.
When her husband and the kids leave for the airport, Georgie wonders if she's finally done it. If she's ruined everything.
That night, Georgie discovers a way to communicate with Neal in the past. It's not time travel, not exactly, but she feels like she's been given an opportunity to fix her marriage before it starts . . .
Is that what she's supposed to do?
Or would Georgie and Neal be better off if their marriage never happened?
Love Unrehearsed by Tina Reber
is the second book in the Love series, but it's about the same couple so I LOVED it just as much as the first one. *****
Synopsis:
There is no rehearsal for true love.
When A-list film actor Ryan Christensen ducked into her pub to escape his screaming fans, never in a million years did Taryn Mitchell think her life was about to change forever. But now, eight months later, after a whirlwind romance, Taryn wakes up in Ryan's Hollywood hotel room to find a diamond to die for on her left ring finger—and her face splashed across the cover of every gossip magazine.
Ryan's very public proposal is catnip to the tabloids, his management team is worried, and Taryn must figure out how a small town girl like her fits into his glittering world. What does it take to make a relationship work amidst telephoto lenses, daily on-set temptations, and jealous fans who will stop at nothing to keep you from walking down the aisle with the man of your dreams?
With no script to follow and no chance for a dress rehearsal, Taryn and Ryan will be forced to take the plunge and risk everything to make their love last.
Down London Road by Samantha Young
is the second in the On Dublin Street series and while I liked it, it wasn't as good as the first one. I just started the third, Before Jamaica Lane and I'm anxious to see how I like this one. ****
Synopsis:
Johanna Walker is used to taking charge. But she's about to meet someone who will make her lose control...
It has always been up to Johanna to care for her family, particularly her younger brother, Cole. With an absent father and a useless mother, she's been making decisions based on what's best for Cole for as long as she can remember. She even determines what men to date by how much they can provide for her brother and her, not on whatever sparks may—or may not—fly.
But with Cameron MacCabe, the attraction is undeniable. The sexy new bartender at work gives her butterflies every time she looks at him. And for once, Jo is tempted to put her needs first. Cam is just as obsessed with getting to know Jo, but her walls are too solid to let him get close enough to even try.
Then Cam moves into the flat below Jo's, and their blistering connection becomes impossible to ignore. Especially since Cam is determined to uncover all of Jo's secrets... even if it means taking apart her defenses piece by piece.
And those are just the REAL books I read this month.
What did you end up reading this month? Any real books?!