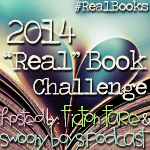 The Sea of Tranquility by Katja Millay
*****
The Vincent Boys by Abbi Glines (The Vincent Boys #1)
****
The Vincent Brothers by Abbi Glines (The Vincent Boys #2)
*****
Rush Too Far by Abbi Glines
*****
Twisted Perfection by Abbi Glines (Perfection #1)
*****
Collide by Gail McHugh
****
Inked Armor by Helena Hunting
*****
Bared to You by Sylvia Day (Crossfire #1)
****
Reflected in You by Sylvia Day (Crossfire #2)
Not Rated
Entwined with You by Sylvia Day (Crossfire #3)
****
May Total - 10
Yes, you read that right! I was a bit of a
reading fool
hermit apparently because I also read 11 eBooks! I have a feeling June will be similar, but not as bad because I had a lot of things to get done on my list and since reading was one of them I chose to do that fun part before all of the other "work" on my list, lol. I do have at least five books to read before Book Bash, so we shall see!
As always, you can click on the pictures to be taken to order them on Amazon, as well as clicking on their title. I hope this helps you find your next favorite book!
The Sea of Tranquility by Katja Millay
is a book that I borrowed from a friend this year. She read it before we went to Book Bash last year, but since we were cram reading, I never got to read it before last June. This year, when she actually purcahsed the book and re-read it (it is that good) she told me I needed to read it. So, I put aside my reservations that a lot of the first part of the book involves a mute main character, which didn't end up bothering me in the end, and absolutely loved it! FIVE stars for me!
Synopsis:
Former piano prodigy Nastya Kashnikov wants two things: to get through high school without anyone learning about her past and to make the boy who took everything from her—her identity, her spirit, her will to live—pay.
Josh Bennett's story is no secret: every person he loves has been taken from his life until, at seventeen years old, there is no one left. Now all he wants is be left alone and people allow it because when your name is synonymous with death, everyone tends to give you your space.
Everyone except Nastya, the mysterious new girl at school who starts showing up and won't go away until she's insinuated herself into every aspect of his life. But the more he gets to know her, the more of an enigma she becomes. As their relationship intensifies and the unanswered questions begin to pile up, he starts to wonder if he will ever learn the secrets she's been hiding—or if he even wants to.
The Sea of Tranquility is a rich, intense, and brilliantly imagined story about a lonely boy, an emotionally fragile girl, and the miracle of second chances.
The Vincent Boys by Abbi Glines (The Vincent Boys #1)
This is one of the series I knew Abbi had written, and just not gotten around to reading. Well, one or both of these was on Sale at BAM so I picked them up in preparation of Book Bash and they caught my attention much like all of her other books. I will say though, that it didn't top Rush for me. You'll read more about him below.
Synopsis:
Ashton is getting tired of being good, of impressing her parents and playing ideal girlfriend to Sawyer Vincent. Sawyer is perfect, a regular Prince Charming, but when he leaves town for the summer, it's his cousin Beau who catches Ashton's eye. Beau is the sexiest guy she's ever seen, and even though he's dangerous, Ashton is drawn to him.
Beau loves his cousin like a brother, so the last thing he wants to do is make a move on Sawyer's girl. Ashton is off-limits, absolutely. That's why he does his best to keep his distance, even though he's been in love with her forever. When Ashton wants to rekindle their childhood friendship in Sawyer's absence, Beau knows he should say no.
Ashton and Beau don't want to hurt Sawyer. But the more they try to stay away from each other, the more intense their urges become. It's getting way too hard to resist....
The Vincent Brothers by Abbi Glines (The Vincent Boys #2)
Of the TWO Vincent books out right now, this one was my favorite. Hello, FIVE stars! Yes, I loved bad boy Beau but Sawyer really got to me!
Synopsis:
Getting a boy to fall head-over-heels in love with you isn't easy. Especially when he's been in love with your cousin for as long as you can remember.
Lana has lived her life in her cousin's shadow. Ashton always made perfect grades, had tons of friends, and looks model-perfect. And she's always had Sawyer Vincent—the only boy Lana's ever wanted—wrapped around her finger. But now things are different. Lana has a chance to make Sawyer see her, and she's taking it. If only he'd get over Ashton—because Lana is sick of second-best.
Sawyer's heart is broken. He's lost his best girl to his best friend. And then Lana comes to town. Ashton's cousin has always been sweet and soft-spoken, but now she's drop-dead gorgeous as well. Sawyer doesn't know if Lana can heal his broken heart, but spending time with her might at least make Ashton jealous.
What starts as a carefree fling becomes a lusty game of seduction. Sawyer and Lana may have different motives, but their scintillating hookups are the same kind of steamy. . . .
Rush Too Far by Abbi Glines
is yes...ANOTHER Abbi Glines book and this actually started a re-read of the whole Rosemary Beach series because I had not read the other Too Far books since last July when I did a speed read and first fell in love with Abbi's writing. These are definitely a favorite and Rush is one of the only boys I actually own a
shirt
for! *gasp*
Synopsis:
Fallen Too Far
was Blaire's story. Now it's time for Rush to share his side.
Everyone in Rosemary Beach thinks they know how Rush Finlay and Blaire Wynn fell in love. But Rush is back to tell his side of the story...
Rush has earned every bit of his bad-boy reputation. The three-story beach house, luxury car, and line of girls begging for time between his sheets are the envy of every guy in Rosemary Beach, and Rush handles it all with the laid-back cool of a rock star's son. All he needs are his best friend, Grant, and his sister, Nan.
Until Blaire Wynn drives into town in her beat-up pickup truck with a pistol under her seat. The Alabama farm girl instantly captures Rush's attention once he discovers that the angelic beauty is his new stepsister, but he vows to keep his distance. Even if she needs his help. Even if he craves her.
Because Rush knows why Blaire is all alone in the world, forced to ask for help from the father who abandoned her three years ago. And he knows if he gets too close it will destroy Nan, who has a secret connection to Blaire.
He has every reason in the world to stay away from her. Find out why he doesn't.
Twisted Perfection by Abbi Glines (Perfection #1)
is part of the "Too Far" Series, but is the story of Woods, the wonderful Country Club heir and I really didn't know it existed until this year. So I definitely needed to get caught up with the story, lol. The others in the Rosemary Beach series were digital books.
Synopsis:
Life outside of her house was a new experience for Della Sloane. The dark secrets of her past weren't something she ever intended to share with anyone. They would never understand. No one would ever get close enough to find out. There was always a chance she'd go crazy sooner than they expected…
Woods Kerrington had never been one to be attracted to fragile females. They seemed like too much work. He wasn't in it for the work just the pleasure. A night full of naughty fun had been exactly what was on his mind when he'd laid eyes on the hot little number that didn't know how to pump gas and needed some help.
What he didn't know was she was as fragile as they came.
The carefree girl who spoke her mind and didn't care what the world thought of her was more breakable than he could ever imagine…
Collide by Gail McHugh
is a book I've been waiting MONTHS to read. You can read more about it here, but the basic reason behind my 4 stars was that there was too much build up before their relationship actually started when they had an immediate connection and I felt like Emily should have opened her eyes a lot sooner.
Synopsis:
A missed first encounter…
Colliding with a second chance…
On the heels of graduating college and trying to cope with her mother's death, Emily Cooper moves to New York City for a fresh start.
While harboring secrets of his own, Dillon Parker takes care of Emily through her grief. Knowing he can't live without her by his side, he's sweet, thoughtful, and everything Emily has ever wanted in a man.
Until she meets Gavin Blake—a rich and notorious playboy who is dangerously sexy and charming as hell. Emily tries to deny the instant connection she feels, but Mr. Tall, Dark, and Handsome is not inclined to let go so easily. Recovering from his own painful past, Gavin will stop at nothing to win Emily over.
This unexpected encounter compels Emily to question her decisions, forcing her to make a choice that will destroy friendships, shatter hearts, and forever change her life.
Inked Armor by Helena Hunting
is another one from my fandom days and it's the follow up to
Clipped Wings
which tells the story of Hayden and Tenley's tumultuous relationship that I loved reading about.
Synopsis:
In this follow-up to Clipped Wings, the emotional love story continues between Hayden and Tenley; two young people who desperately want to love and be loved but are afraid to completely let go of their pasts.
In the wake of losing Tenley Page, tattooist Hayden Stryker's tumultuous past is haunting him. Plagued by nightmares about the murder of his parents, Hayden reaches out again to Tenley. Having run from the man she doesn't believe she deserves, Tenley finally lays her guilt to rest. Despite their intense physical attraction, Hayden and Tenley struggle to repair their fragile emotional connection. As Hayden gets closer to the truth, he must find a way to reconcile his guilt over his parents' death in order to keep the woman who finally cracked his armor, and found her way into his heart.
Bared to You by Sylvia Day (Crossfire #1)
Since I've been seeing these books on the shelf for over a year and her line was hella long at Book Bash last year AND I found book two for a steal at BAM, I decided to try the Crossfire Series by Sylvia Day. I was absolutely blown away because a lot of people, too many really, had compared them to Fifty Shades and while there certainly are elements that could make them similar I loved these so much more. The only part I recall not liking was that the mention of Dom/Sub roles seemed to come out of left field for me. However, I will say that after reading through I could see why it was brought up, but that there was probably a better way to transition that part in.
Synopsis:
Gideon Cross came into my life like lightning in the darkness…
He was beautiful and brilliant, jagged and white-hot. I was drawn to him as I'd never been to anything or anyone in my life. I craved his touch like a drug, even knowing it would weaken me. I was flawed and damaged, and he opened those cracks in me so easily…
Gideon knew. He had demons of his own. And we would become the mirrors that reflected each other's most private wounds…and desires.The bonds of his love transformed me, even as i prayed that the torment of our pasts didn't tear us apart...
Reflected in You by Sylvia Day (Crossfire #2)
After the mention of Dom/Sub in the first book I really had no idea what to expect, but the introductions of more things from their past really helped propel this book along and right into the third book. I actually didn't rate this one, I wasn't keeping Goodreads up to speed with how I was reading so it wasn't an automatic rating. I want to re-read the series when the other books come out so I will give it a rating then.
Synopsis:
Gideon Cross. As beautiful and flawless on the outside as he was damaged and tormented on the inside. He was a bright, scorching flame that singed me with the darkest of pleasures. I couldn't stay away. I didn't want to. He was my addiction... my every desire... mine.
My past was as violent as his, and I was just as broken. We'd never work. It was too hard, too painful... except when it was perfect. Those moments when the driving hunger and desperate love were the most exquisite insanity.
We were bound by our need. And our passion would take us beyond our limits to the sweetest, sharpest edge of obsession...
Entwined with You by Sylvia Day (Crossfire #3)
I was very disappointed to learn that what I (and everyone else) thought of as a Trilogy had been given two more books. Well, last Summer we were told there would be a fourth and yet we've not had a release date and the article I saw was from LAST June! I really hope the next two come out before next Summer because I really liked Gideon! Of course I'm excited for more, but not having even a guess at a release date makes me doubt this series will ever be finished. I'm still recommending it, but wanted to let you know ahead of time. There is no huge cliffhanger to keep you from reading what is published.
Synopsis:
From the moment I first met Gideon Cross, I recognized something in him that I needed. Something I couldn't resist. I saw the dangerous and damaged soul inside–so much like my own. I was drawn to it. I needed him as surely as I needed my heart to beat.
No one knows how much he risked for me. How much I'd been threatened, or just how dark and desperate the shadow of our pasts would become.
Entwined by our secrets, we tried to defy the odds. We made our own rules and surrendered completely to the exquisite power of possession…
I really love a billionaire, controlling lead male in my romance books, but in real life I just don't see that happening for me. I need way too much ME time than these girls seem to get. Then again, never say never.
Since I'm gearing up for Book Bash, my Real Book reading has sky rocketed since most of the authors I'm reading will be signing at Book Bash. I'll be giving plenty of books away from
Book Bash
as well so if you have any requests and the author will be there, please let me know!
What real books did you read this month?