I realize this post may be a little premature since it is not quite the end of the month and I could still read another physical book but considering I'll be reading the ARC of
Sweet Filthy Boy thanks to Gallery Books, it's safe to say I'll be all about the eBooks for the rest of the month.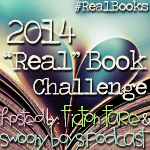 So, onto the Real Books I managed to read in the month of April. I really feel like I stepped out of my comfort zone for this month including TWO books that aren't categorized as "romance" go me! All of the books this time around are 4 star reads, yes...even Beautiful Disaster which was a re-read.
Divergent by Veronica Roth
The Scent of Rain and Lightning by Nancy Pickard
Beautiful Disaster by Jamie McGuire
Labor Day by Joyce Maynard
April Total - 4
Divergent by Veronica Roth
Yes, I read the book
after
watching the movie! What can I say, Theo James is just too good looking to pass up even if I haven't read the books. The whole time I was watching the movie I was thinking I can't wait to read this book and that hasn't ever happened before to me! So, of course the book is better than the movie right? Maybe I was still living off my movie/book/Theo high, but I didn't really notice enough of a difference to say one was better than the other. *slams the door on the pitchforks*
Synopsis:
In Beatrice Prior's dystopian Chicago world, society is divided into five factions, each dedicated to the cultivation of a particular virtue--Candor (the honest), Abnegation (the selfless), Dauntless (the brave), Amity (the peaceful), and Erudite (the intelligent). On an appointed day of every year, all sixteen-year-olds must select the faction to which they will devote the rest of their lives. For Beatrice, the decision is between staying with her family and being who she really is--she can't have both. So she makes a choice that surprises everyone, including herself.
During the highly competitive initiation that follows, Beatrice renames herself Tris and struggles alongside her fellow initiates to live out the choice they have made. Together they must undergo extreme physical tests of endurance and intense psychological simulations, some with devastating consequences. As initiation transforms them all, Tris must determine who her friends really are--and where, exactly, a romance with a sometimes fascinating, sometimes exasperating boy fits into the life she's chosen. But Tris also has a secret, one she's kept hidden from everyone because she's been warned it can mean death. And as she discovers unrest and growing conflict that threaten to unravel her seemingly perfect society, Tris also learns that her secret might help her save the ones she loves . . . or it might destroy her.
The Scent of Rain and Lightning by Nancy Pickard
was a book I picked up from the library since it was the book of choice for the Blogger Book Club in April. I loved all of the little things I recognized having grown up in a small Kansas town, and was SHOCKED at the end when the mystery was solved. Full review to come in a different post.
Synopsis:
One beautiful summer afternoon, from her bedroom window on the second floor, Jody Linder is unnerved to see her three uncles parking their pickups in front of her parents' house—or what she calls her parents' house, even though Jay and Laurie Jo Linder have been gone almost all of Jody's life. "What is this fearsome thing I see?" the young high school English teacher whispers, mimicking Shakespeare. Polished boots, pressed jeans, fresh white shirts, Stetsons—her uncles' suspiciously clean visiting clothes are a disturbing sign.
The three bring shocking news: The man convicted of murdering Jody's father is being released from prison and returning to the small town of Rose, Kansas. It has been twenty-six years since that stormy night when, as baby Jody lay asleep in her crib, her father was shot and killed and her mother disappeared, presumed dead. Neither the protective embrace of Jody's uncles nor the safe haven of her grandparents' ranch could erase the pain caused by Billy Crosby on that catastrophic night.
Now Billy Crosby has been granted a new trial, thanks in large part to the efforts of his son, Collin, a lawyer who has spent most of his life trying to prove his father's innocence. As Jody lives only a few doors down from the Crosbys, she knows that sooner or later she'll come face-to-face with the man who she believes destroyed her family.
What she doesn't expect are the heated exchanges with Collin. Having grown up practically side by side in this very small town, Jody and Collin have had a long history of carefully avoiding each other's eyes. Now Jody discovers that underneath their antagonism is a shared sense of loss that no one else could possibly understand. As she revisits old wounds, startling revelations compel her to uncover the dangerous truth about her family's tragic past.
Beautiful Disaster by Jamie McGuire
was a re-read for me. I absolutely love a bad boy, and if he has tats and completely falls for the female lead I'm just swooning all over the place. If you haven't read this book yet, what are you waiting for?!
Synopsis:
The new Abby Abernathy is a good girl. She doesn't drink or swear, and she has the appropriate number of cardigans in her wardrobe. Abby believes she has enough distance from the darkness of her past, but when she arrives at college with her best friend, her path to a new beginning is quickly challenged by Eastern University's Walking One-Night Stand.
Travis Maddox, lean, cut, and covered in tattoos, is exactly what Abby wants—and needs—to avoid. He spends his nights winning money in a floating fight ring, and his days as the ultimate college campus charmer. Intrigued by Abby's resistance to his appeal, Travis tricks her into his daily life with a simple bet. If he loses, he must remain abstinent for a month. If Abby loses, she must live in Travis's apartment for the same amount of time. Either way, Travis has no idea that he has met his match.
Labor Day by Joyce Maynard
was a book that also came out as a movie in January of this year but I haven't seen it yet. It was also one of the
7 books on my TBR list
of the movies based on books coming out this year. It read differently, I liked it, but there wasn't anything awesome. Now I can't wait to see if I like the book or the movie better when it comes out on DVD.
Synopsis:
With the end of summer closing in and a steamy Labor Day weekend looming in the town of Holton Mills, New Hampshire, thirteen-year-old Henry—lonely, friendless, not too good at sports—spends most of his time watching television, reading, and daydreaming about the soft skin and budding bodies of his female classmates. For company Henry has his long-divorced mother, Adele—a onetime dancer whose summer project was to teach him how to foxtrot; his hamster, Joe; and awkward Saturday-night outings to Friendly's with his estranged father and new stepfamily. As much as he tries, Henry knows that even with his jokes and his "Husband for a Day" coupon, he still can't make his emotionally fragile mother happy. Adele has a secret that makes it hard for her to leave their house, and seems to possess an irreparably broken heart.
But all that changes on the Thursday before Labor Day, when a mysterious bleeding man named Frank approaches Henry and asks for a hand. Over the next five days, Henry will learn some of life's most valuable lessons: how to throw a baseball, the secret to perfect piecrust, the breathless pain of jealousy, the power of betrayal, and the importance of putting others—especially those we love—above ourselves. And the knowledge that real love is worth waiting for.
In a manner evoking Ian McEwan's Atonement and Nick Hornby's About a Boy, acclaimed author Joyce Maynard weaves a beautiful, poignant tale of love, sex, adolescence, and devastating treachery as seen through the eyes of a young teenage boy—and the man he later becomes—looking back at an unexpected encounter that begins one single long, hot, life-altering weekend.
Don't forget about the
$50 Target Gift Card
Kylea
and I are giving away. Sunday is the last day to enter! Plus I still have my local to Tampa giveaway happening where you can win a
FREE art class
to
Simply Art Studios
. Lots of good stuff going on around here!
If you're interested in seeing more blogs participating in the Blogging from A-Z April Challenge, go
here
.