I should apologize for the length in advance, but look for the Target Gift Card giveaway at the end to get you through!! This is a fangirl post of epic proportions. I'm sure you'll join me in the eye roll department because I am quite aware of how ridiculous I am in this post but it's my life and I live it how I want.
Even when it includes things like this.
This is one big GIANT confession about my love of all things Twilight. Thanks
Kathy
and
Steph
for having such an epic linkup today!
The Crazy Begins
The date that will forever live in infamy for me is the day I found Twilight. I say day, because I don't remember the date but it was Black Friday, 2008. I had recently relocated from Kansas to Florida leaving behind friends, family and all I had known for the last 15+ years...except my parents. I went with them to Florida because duh, Florida is awesome!
I had a job making great money for a college grad and was spending my time crafting. Then, Black Friday morning we were up with the cows, shopping at Target when I came across the hardback version of Twilight for what I thought was a great Black Friday deal!
I didn't end up getting a deal, but bought the book anyway. Went home, had a nice long nap since I was up so early and then I decided to start the book. Now, I was not and am still not a paranormal reader. However, all of my friends back home were starting to talk about this book and the movie. I remember seeing the previews and thinking how a. cute Robert Pattinson (Edward) was and b. how much I wanted to see it. I mean how can you watch this and not want to run out and see the movie?! I had friends that never even heard of the books, went to see the movie and LOVED it!
However, I decided I needed to read the book first; and much like I can do now I finished the book that day and went to see the movie the next day. Yes, I know it wasn't a very good movie. I didn't like it the first time I saw it. I thought they left out too much to have any idea what was going on and they left out my favorite part! Hello blood type?! After I saw it a second time I had much more faith in the franchise.
Then I sought out to find New Moon, the second book in the series but there were none to be found in my county. NONE. This is a HUGE flag as to how big Twilight could get. I mean I didn't call every store but I checked several, called several more before I decided I needed to read the first one again and I would get New Moon Monday after work on Monday.
When I bought New Moon, I went ahead and ordered the 3rd and 4th book online, that way I would have them when I was ready and wouldn't have to wait. I mean, NM has a HUGE cliffie at the end. Epic. I had the sound track, the only thing I didn't have was a shirt.
Now, it was about this time I was also obsessed with the Jonas Brothers, High School Musical and Camp Rock. I should have been born in 1993 when my little brother was born so I could be a teen or even a few years later to be a tween when all of this was happening. Back to the the shirt. Still to this day, I have not owned a Twilight shirt because I couldn't get the original that came out before the movie and it's not like I really wanted to wear it as an adult, lol. I don't usually ever have writing so that's just not my style.
I did however, invest in a Twilight Bella Bag but that comes a few more months down the road.
Release Parties
Twilight was released on DVD in March 2009. I called the day before to find out how I could be one of the first to receive the special edition copy at Borders midnight release party. Had my mom show up when the doors opened to get our name on the list and pick up bands I think. Then when we got there that night for the party they tried to tell me I hadn't reserved the special edition. I was like "you mean when we were the first ones in the store this morning and we did that to get the regular edition we could have purchased tomorrow morning from Walmart?" Okay, so I was obsessed but I hadn't even reached the complete level of obsession that happened. They ended up giving me the special edition, obviously. They didn't want me to go crazy!
This wasn't the first Twilight, it must have been New Moon because by the time Eclipse came out on DVD Borders had closed up shop almost everywhere and was no longer doing the special editions. Luckily, Target picked up the slack and had a special Edition very similar!!!
That pick up was so much smoother. You could pre-order online and pick up in store that night. I was so obsessed whenever the movies would come out I would also order a copy for my sister so she could pretend to be as obsessed as me. *shakes head
Fanfiction
Fanfiction entered my life. By this point, Midnight Sun had been available on the internet and I was probably looking for a way to DL it or something so I could print it and have it with me all of the time. *flies freak flag*
Somehow I stumbled upon
Twilighted
or maybe it was Twilight Moms and I was jealous that I wasn't a mom yet so I couldn't be in their group! Anyway, around this time I found and fell in love with Twilight
Fanfiction
. I had been involved in One Tree Hill Fanfiction when I was in college probably 2004-2006 maybe? So I had an account and could read as much as I wanted but then the writing bug hit me. Yes, the girl that didn't love English wanted to dabble in writing Fanfiction. I published my first Fic as part of a one shot contest with probably 5,000 - 8,000 words and barely made the word count I'm sure.
Then, I remembered I had this silly graphic design degree and I could make pretty banners for the stories I loved.
This is just an example of one of over 200 I made.
Then it got to the point where I was doing a little bit of EVERYTHING. The Fanficiton community consumed my life for a good two years until I really had to force myself to break away. So, I got a second job at Target in the Fall of 2011. I don't know that I did much with the fandom, but I was still a reader. Then in 2012 Fanfiction became Fifty Shades and all hell broke loose. Authors I had read for free were now selling their stories and I could finally buy some of my absolute favorites! I didn't really catch the reading real books bug until Spring 2013 and then Book Bash happened so I haven't been able to put a book down since!
Midnight Movies
During my Twilight Years, I also managed to go to one of the all night showings! You know, where they show the first two movies before the midnight release? Awesome! For Eclipse we rented out a small room at the AMC in Kansas City with other Twihards (I never liked that nickname) and they had special Twilight themed drinks. It was sooo much fun and part of our monies went to charity for the night so it was all good!

Mom, Sis and Me

I got to meet some of the girls from the Fandom in the KC area!

This is me with my Bella Bag!
So earlier I mentioned that I didn't buy Twilight clothes. I never went to any of the events like ComicCon to get things signed but I would have LOVED to go! Anyway, I think it was November 2009 while I was unemployed that I found out about the
Bella Bag
. It's now the
Peacock bag
and it's one of my favorite bags ever! Great quality, worth the price I mean it IS handmade. It took me a little time to save up for it, but as soon as I had the money I was ordering that puppy and I even got the shipped email while I was waiting in line at one of the movies I think.
Before Twilight I had no idea what being a part of a fandom was like. I wasn't into Harry Potter but I remember going to one midnight showing and it was nothing like Twilight. Could have been the small town difference of Kansas to Florida or that it was like the 2nd movie and the hype hadn't grown epic yet? Like I said, I'm not a HP girl so I have no idea. I don't have a lot of pics from the midnight showings since that was before my iPhone and mom wasn't always with me with her camera, lol.
I still have my Twilight books displayed with special book ends I found at Hobby Lobby, but they're sharing the shelf space with another new fav read -
Real
.
I still get giddy when I see a Twilight something or when it's on TV. My dad will still tell me that it's on or if he sees something about Kristen Stewart. It was such a huge part of my life and I will never forget all of the people it brought into my life.
I mean, I didn't even share about the weekend I met up with a group of girls from the fandom that was arranged by Alice Clayton. Or getting to Skype with Christina & Lauren (Lo). Nothing could have prepared me for what it was like to be accepted for my crazy and I feel like the blog world and the book world are my next stop on the crazy train!
So how about that Target Gift Card Giveaway with one of my
roomies
and a great girl I sponsor
Kylea
!!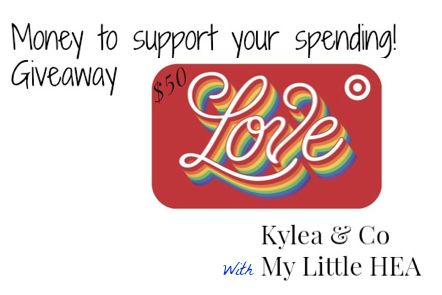 a Rafflecopter giveaway
If you're interested in seeing more blogs participating in the Blogging from A-Z April Challenge, go
here
.