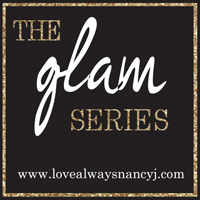 I'm neither an OPI nor an Essie pusher. If I were either it would be Gah! Probably OPI, but more recently I've purchased either brand whichever has the color I'm looking for.
I
am
a Color Club nail polish pusher. It's quite unfortunate you can't readily buy this at Ulta and I have to shop online OR I've managed to find it at TJ Maxx / Beall's Outlet sometimes. Random places, you know.
I ordered my first ever color from them from Birchbox without even trying it because I was so excited about getting my first Birchbox I just couldn't wait to sample something.
These are my favs. Seche Vite for top coat hands DOWN! I haven't tried anything remotely close to this and it's what my salon uses.
I love nice looking, soft cuticles and I used to have a coconut'y smelling one that was awesome but they stopped making it so I had to try something new. This Essie Apricot scent has done the job quite nicely.
I'm a name brand polish shopper, always. Unless I absolutely can't find what I'm looking for in those three brands and then I'll continue to the other brands. Most of those other brands I own were gifts and I've tried some of them. As far as wear for anything other than
Color Club
? I've found
Revlon
comes in with high rankings on my nails. I
will
tell you I am super easy on my nails. I baby these hands like NONE OTHER and it shows when a regular manicure can last me two weeks with only wear on the edges and no chips.
I'm careful, but I've just always been the girl to instantly remove my polish at the slightest blemish. Except today where I'm rocking a haphazard polish removal job since I'm going to the salon tonight.
One of my fav products for removing said polish is something else I've received from Birchbox and repurchased.
Polish Colors - I used to be only pink, red or neutral but this year I've tried branching out with a little more color!
Do you have a fav brand of nail polish? Do you venture to other polish colors or stick with the basics of pink and red?