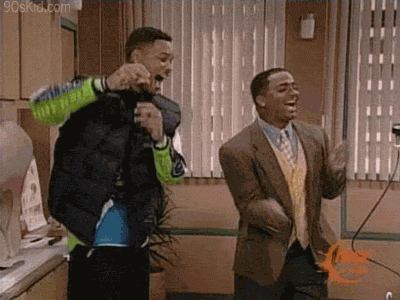 1.
God bless all of you that actually read through / commented on my post from Tuesday. I though it was ready to post, and sure it got the info across just fine but My WORD is it a mess!
Facebook buttons different directions, a floating line of text that doesn't belong. I have to admit I'm
a little
very embarrassed. You shouldn't post things when you're tired. I went to bed at 8:00 on Monday right after I scheduled this post. Lesson learned.
2.
This weekend I found out about the
first cruise
I'll be taking, which also happens to have a
blog conference
happening.
Super stoked
in case you were wondering.
3.
Did some more online shopping and have to admit that Amazon Prime has
spoiled
me! I can't tell you how depressed it made me when I went FOUR days without receiving something in the mail and only ONE shipping notification! I finally received another shipping notification Thursday afternoon while I was napping during my break. I don't know what was up except I had an ice cream and must have had a sugar high/crash episode. :(
4.
I started planning my first 29th birthday - which shall be a brunch. We were going to do a girls weekend in Orlando with major Karaoke, but then I decided this sounded more like me this year. My second 29th birthday will have to be more blow out style, right!?
5.
I've got a busy weekend coming up and I'm a
little
excited! There's a
artsy garage sale
with food trucks and booze in town tonight, and then a nice long walk tomorrow followed by some Pollo Tropical. I don't know why I never ate there before but the Tropi-Chop bowl is ah-mazing! I'm also baking cupcakes this weekend in preps for my One Year Blog Birthday!
Linking up with one of the blog conference speakers for backthatazzup Friday and we're going Fresh Prince baby!
Am I the only one that can almost still recite this word for word? Probably not. What makes you excited this week?