Happy Friday and National Peanut Butter Day!
It's been cold down here in these parts...and I'm so thankful that cold to me is 40-50 and not below freezing! That's why I moved to Florida, right?! Except then we don't really know when to turn on our heaters so it's warmer outside than it is inside sometimes.
Here's to hoping for a good work day since it's starting off a little slow. I only hope I have to find ways to entertain myself today instead of being slammed and staying late. Who wants to stay late on a Friday?
I'm trying to come up with some cool and maybe unique things to blog about instead of just talking about myself around these parts because that's probably not as fun for you as it is for me.
Let's give the Five for Friday link up a try since I love seeing it on
Kerry's
blog every week!
Today it's ALL about the blogs I don't want to miss, but I often do. The girls I HEART and am on my way to considering real friends in this onling blogging world!
Dear Kate, I'm so glad we got matched up with that first Cara Box and have remained in blogland touch! She's got probably the largest catalog of posts. I read some of her stuff and never would have come up with it myself but I loved reading about it!
Seriously, I have two girls north of me that are always getting SNOW and I'm sitting with my sunnies on enjoying the day in Florida. kerry posts yummy recipes I never would have thought about trying and she's a reader! You know that makes her awesome in my book!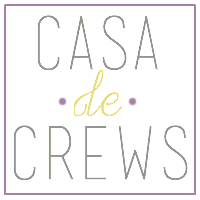 She's local to me, yay! Sp I love seeing where she's been, trying new things in this place I call home. She's also going through a weight loss battle and I find so much inspiration when she posts about her struggles and wins!
Yes, these three do also consistently comment on my blog. It may be a bad thing, but I don't care, if they visit me and leave me comments I'm more likely to invest in their
lives
blogs as much as I can since they obviously think mine is worth investing in.
These next two don't consistently read my blog, or at all, lol. However, I still LOVE to go to their sites and see what they've got going on over there.
This girl can write about things I find boring from other bloggers and I don't mind at all. She's also got some pretty design skills. She's another northerner that's having snow and she lives in NYC which is something I only ever imagine. I just don't think I could be cut out for that life. She also gets mistaken for a child quite often and even though I creep closer to thirty I'm still mistaken sometimes. I figure it would be more if I wasn't heavy and dealing with stupid hormonal acne.
She's very random, but I love it. Can be a little snarky but I have very snarky thoughts I don't always share with the class. She's also got some killer talent and she lives in Orlando so I like to see what she's doing over there.
I don't visit any of these blogs everyday because you know I always have my nose buried in my next book, duh! However, I try to get there when I can and get caught up! What are your fav blogs?


I know this isn't really a song, more of a chant/cheer but with my freezing hands I found it appropriate and it takes me back to my cheerleading days!