I'm watching the whole first season of Nashville on HuluPlus this week and it's really made me remember how much I wanted to be a famous singer.
For most people, that's something they dream of being as a kid but I had an opportunity that I let slip through my fingers because I thought I was
too
young.
Some of the things that played into this dream are -
I've performed at Carnegie Hall as part of a group while I was in High School and way back in middle school was scouted by a talent scout and one performance away from singing at the Grand Ol' Opry.
I gave up a full ride to one college and a partial to another (for music) because I was too scared to leave the comfort of my parents home.
I love my life but it's hard not to imagine what might have been if I'd taken a different path.
What If?
You play this game some time? You look back on a time and just imagine what your life could be like if you'd followed that particular dream instead of keeping your feet on the ground?
I'm a creative soul by nature, but the technical side I've always struggled with. I never pursued music in college because I can't
really
read music. In high school my sister even had to put together a cheat sheet for me when we were doing hard core sight reading.
Since then, in the last 10+ years I've grown a lot. Still, not technically but I have an ear that lets me pick out a third part harmony when the
typical
natural harmony is already being sung. I love music, always have and watching this show has even sent me to Craigslist looking for bands that may be looking for a singer, lol.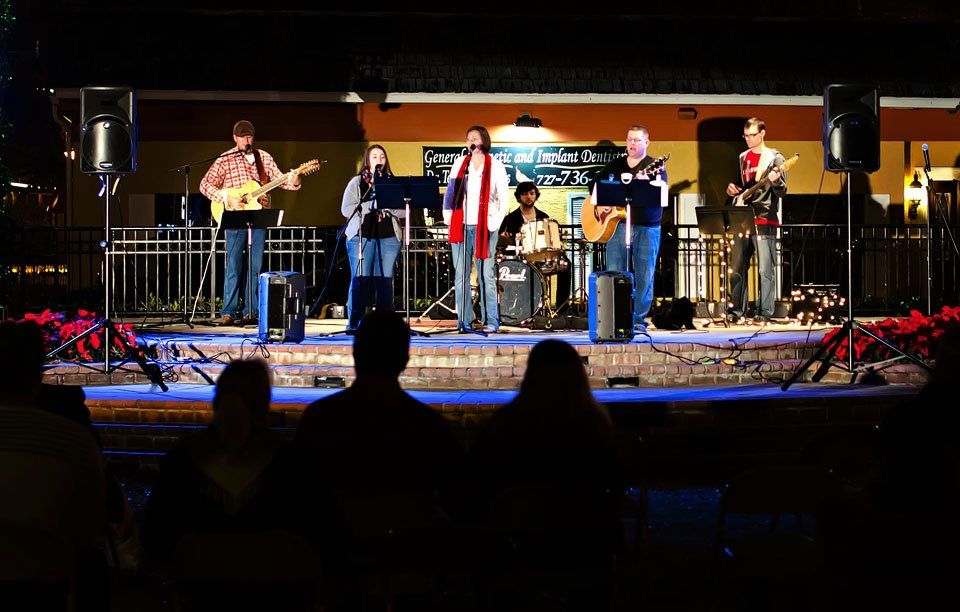 This is the highlight of my singing right now, with the church on Sunday mornings half the time and if a special gig comes along like this Christmas Eve in the park. It's been
enough
for so long, but what if there's more?
What's your...What If dream?
The title of this post came from a line in Nashville!
Hopefully this doesn't have typos! I edited a little but from my phone before it went live.