I love my subscription
boxes
addiction and am always finding items I never knew about to add to my beauty regimen or snack attacks! So, when I saw they had a subscription box for dogs (you've met Boomer, right?!) I knew I wanted to sign him up.
However, I had heard you could get a deal on the
Barkbox from either
Fab
or
Groupon
so I was just waiting for the right opportunity!
First, I made him pose with the box. He kept trying to come to me when I said his name...he's such a good little model, lol!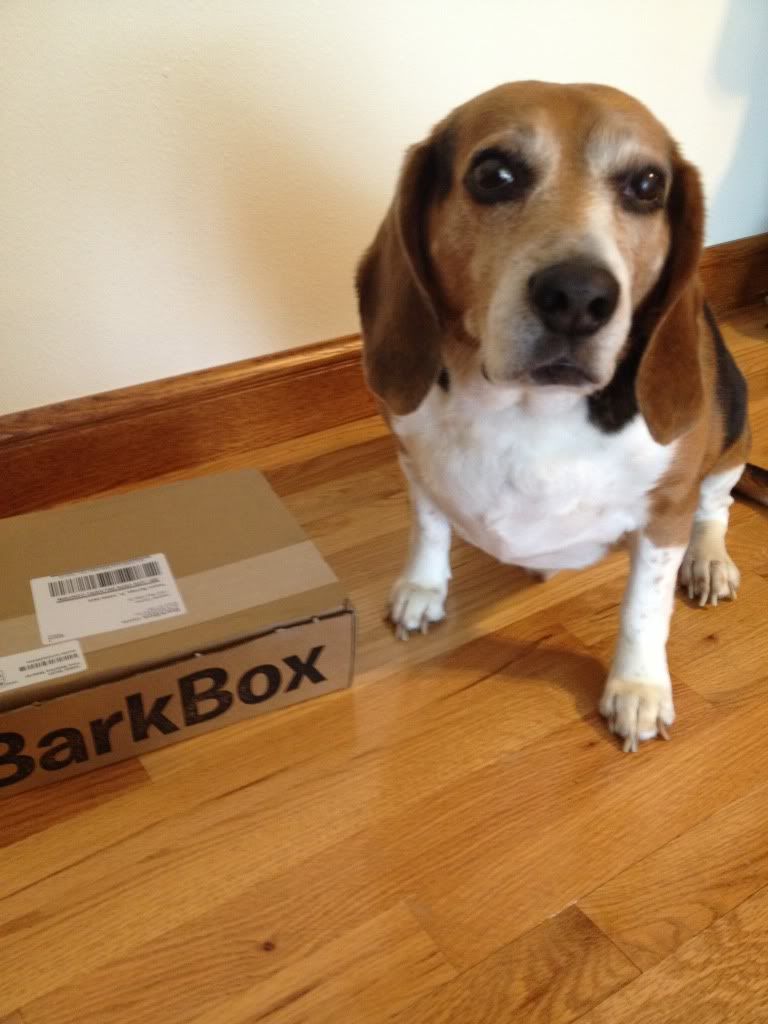 Boomer got some great stuff in his first box. I was definitely impressed and felt the money invested was spent wisely.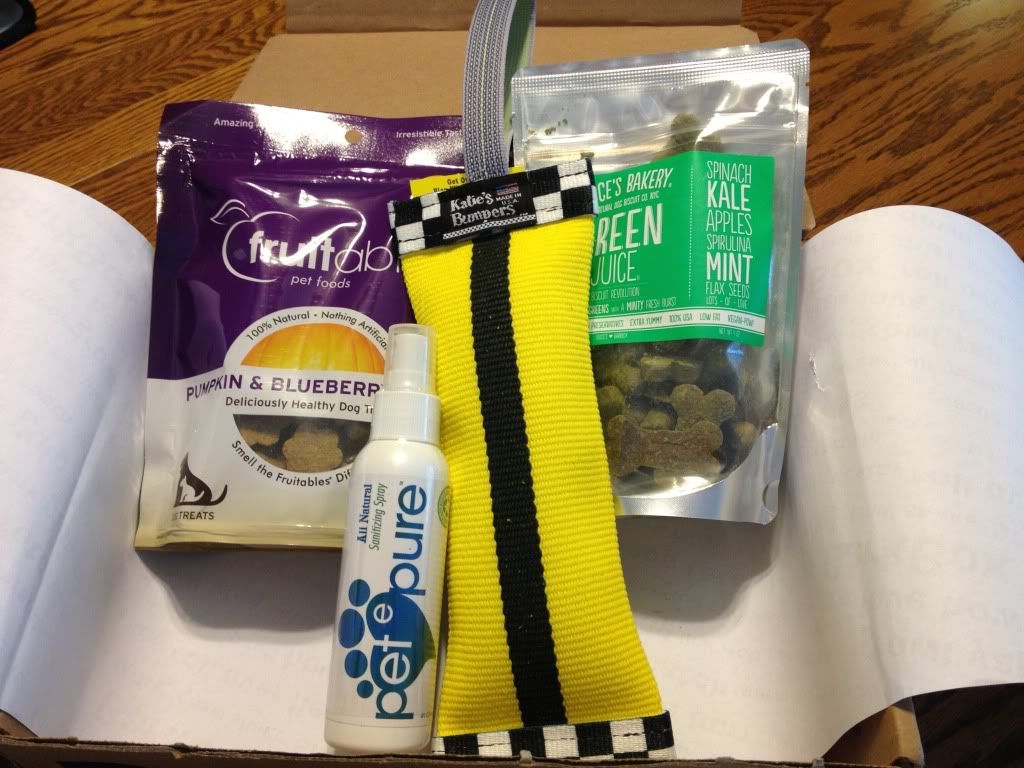 The
Barkworthies didn't even make it past the first picture with his nose in the box because it wasn't wrapped! Boomer could smell it, so he snatched it out of there and went trotting off with his latest conquest. Happy as a clam.
I love the smell of the
Fruitables. Pumpkin and Blueberry?! I'm not one to try his treats, but these smell good enough to eat, even for this human!
Boomer is always on the lookout for his next "stuffed" toy. He doesn't do well with rubber toys, or plastic but give him something he can snuggle with and he's a happy boy.
Katie's Bumpers fire hose toy is his new favorite, and I love the bright colors!
We haven't tried the
Pet-E-Pure since he just got a bath, but we'll be giving this a try before company comes over for the Holiday.
Bocce's Bakery made a mean green snack machine for dogs and I love them. All the healthy things packed into this bite-sized treat! Score!
What subscription boxes do you love? I've got my current ones linked up in my sidebar, but am about ready to try a new one so suggestions are welcome! Anybody participate in a "Subscription Box" linkup or interested in co-hosting one?
***I paid for this subscription and the thoughts shared here are my own.