Happy Thursday lovelies!
I signed up for my first swap since entering blogland and what a better first than one that involves TWO of my favorite things, right?! The Stepping into Spring Swap focused on Flip Flops *flail* and Nail Polish!!!
With this one we had a spending limit. Boo. However, I'm sure it kept me in check because I can tend to go crazy since giving gifts is one of my "love languages".
I got paired up with Kari over at
La Bella Vita Blog
and it was so great getting to know her! We share a lot of the same likes, dislikes and even the same city sometimes. *shrug*
So *deep breath* are you ready for the big reveal?!
I opened the box to this super sweet note and lots of pink tissue paper with polka dots!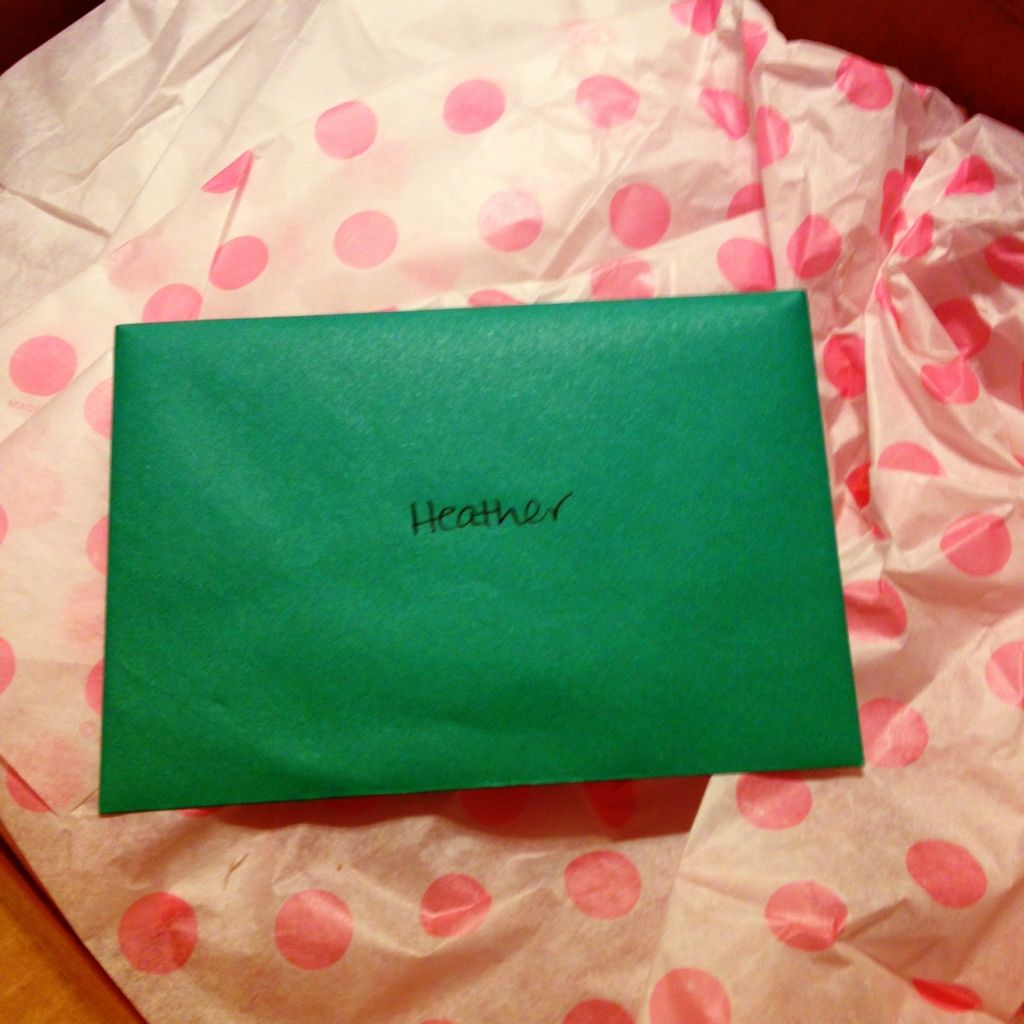 When I flipped back the tissue paper I was greeted with a super cute pair of flip flops in pink and mint, lip gloss and polish!!!
Hello my colors of the Season! I love the gorgeous red polish...such a perfect Christmas color, but it's summer when I'm usually all about pink or french! Soooo I'm not sure if I'll wear it for Memorial Day or wait 'til July 4th. You catching a trend?! I'm all about color coordinating Holidays, lol. :)
She also included her favorite lip gloss and I have yet to try this kind though I've seen it in countless magazines. Thanks so much Kari! I loved having you as a swap partner!!! You can see what I sent to her by checking out
her blog!