Hey Guys! Hope you're having a superb Saturday. While I've been a little productive (got a walk in with the pooch) I
have
strayed to completely brainless sites like Twitter and Bloglovin one too many times this morning. Forgive me. I'm easily distracted. *shrug*
I wanted to share with you what my awesome swap partner
Kate from Another Clean Slate got me in my April
Cara Box!
You can see what Kate got from her other swap buddy
here
!
What's a Cara Box? It's Kaitlyn's
love
brain child and you can read more about it
here. If you love getting mail, meeting new people and trying new things this box is for YOU!
This month, the theme was...Go Green! In honor of our beloved earth's birrrfday! April 22nd...That was this past Monday, so hopefully you took advantage of some of the specials that were going on. Anyway, off topic. Go Green can mean so many things, right?! Endless possibilities and OMG Kate sure did spoil this girl!
She had all these cute little messages on the green wrapping. So adorable!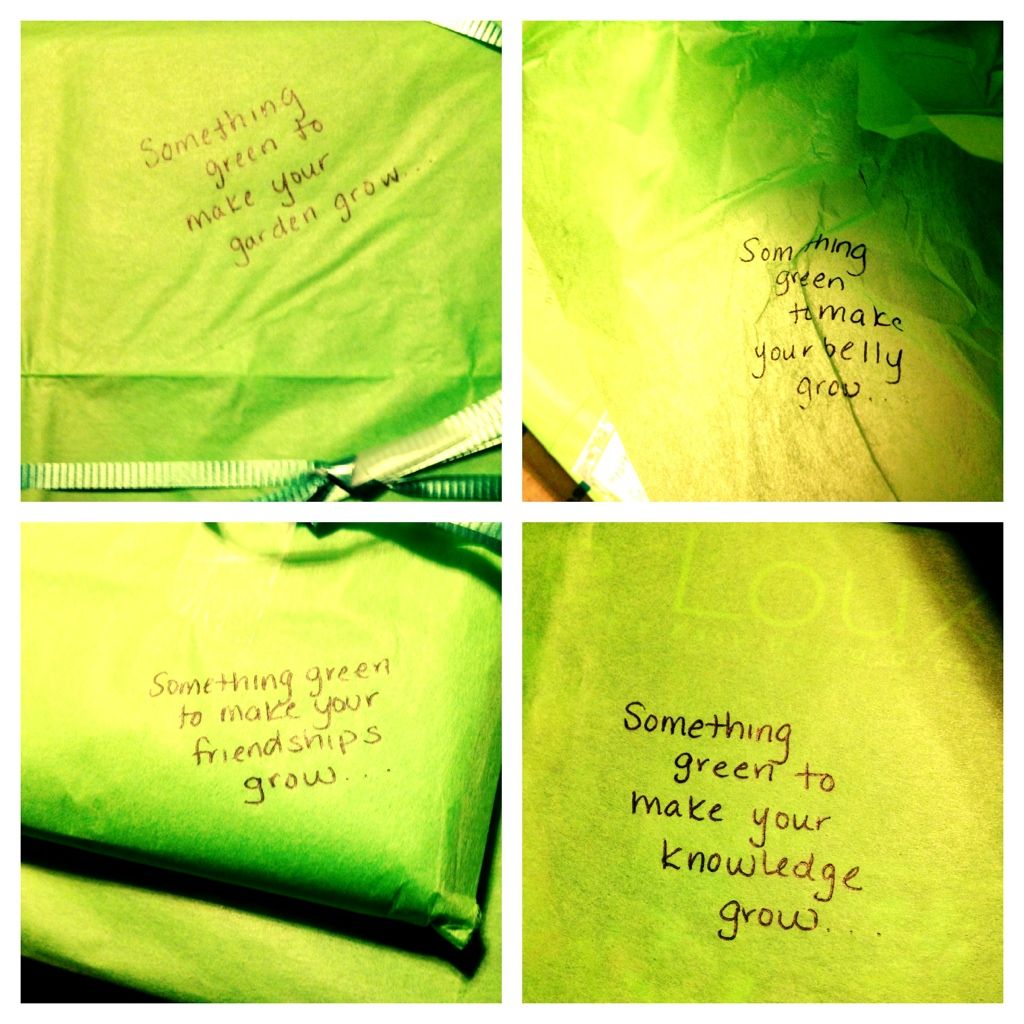 Then inside each wrapping was the correlating gift and I knew which one I wanted to try first!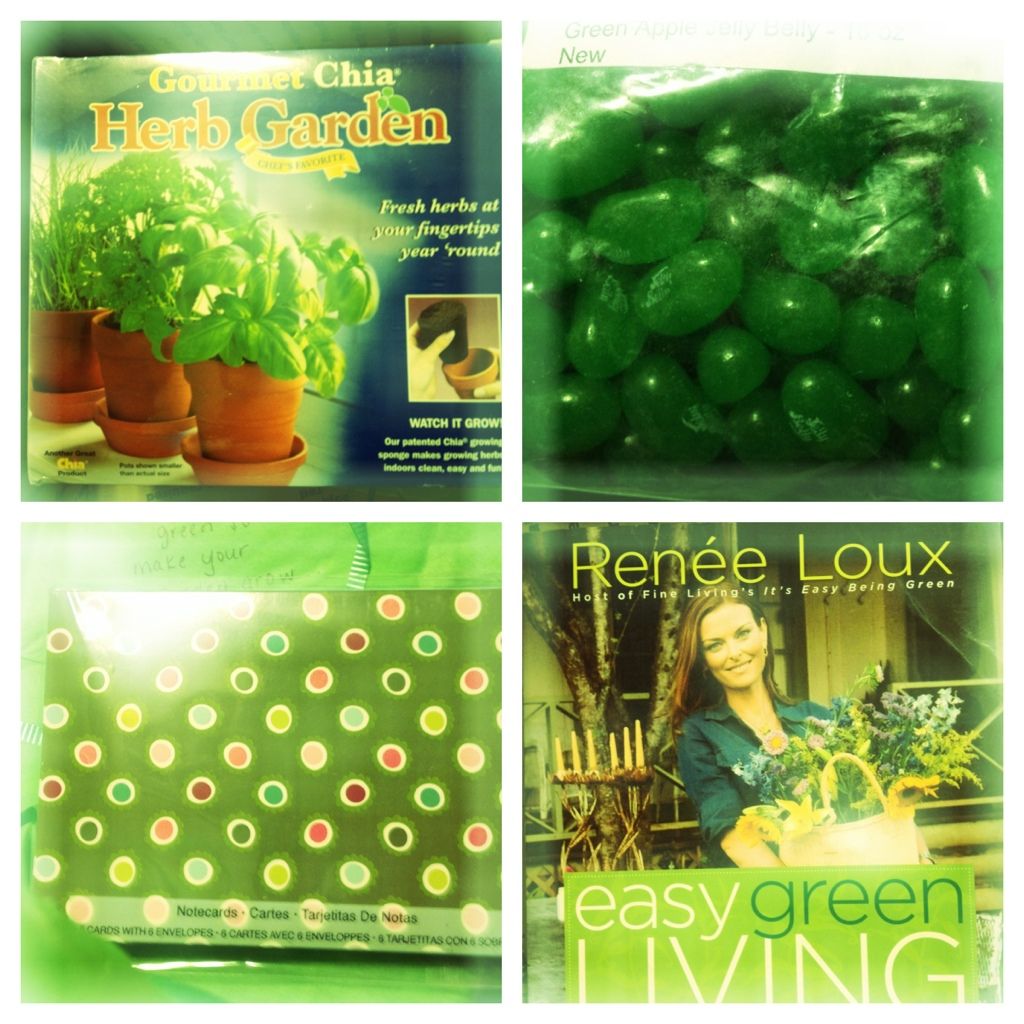 The book and the jelly beans! Okay, so that's two things but those were my first simultaneously. A good snack with a good read! I'm saving the herbs until I can sit down with plenty of time...don't want to be messing up my first attempt at gardening, lol. I'll be bringing the jelly beans and book with me to the beach tomorrow to devour. Literally and physically. *nods* The note cards came just in time when I was running out of my other stationary. Does anybody else still use stationary?
Such an awesome first Cara Box thanks to Kate and I can't wait to see what next month's theme is! Will you be joining?!
I can't wait to link up with everybody else and see what they got! Here's a pic of what I got my other swap buddy, Brittany! You can check out her reveal
here
.