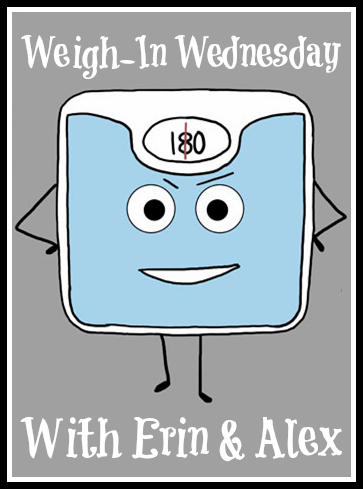 Even with my weekend wedding vaca I managed a loss. *shocked*
Down 1.6 lbs. Starting weight: 178.2 - Current Weight: 175.2
I don't know if I can pinpoint exactly how I lost it...because I wasn't tracking or exercising. I was conscious of what I was eating and again didn't always feel like I needed to have three square meals a day. I think that's a big thing for me.
I need to get back to exercise. I've definitely slacked the last week or two. I was doing at least arm workouts everyday, but even that's stopped. While the rest of me needs work, arms are something I can do even if I'm exhausted and I really want some killer tank top arms for summer!
How'd you do this week/weekend? The comments about snacking were good last week, but I am so sleep deprived my brain can't think of a good chaser question. I just can't wait to hear about how your week went!