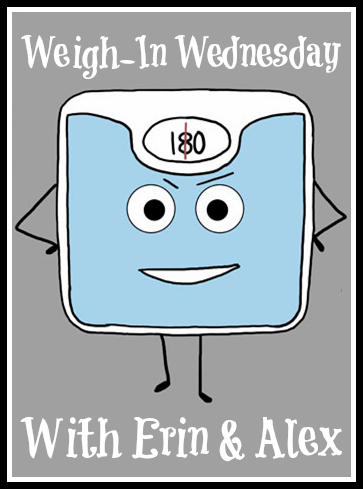 I was so excited to step on the scale and see a weight loss this morning!
Down 1.4 lbs since Friday (since that's when I got my scale)
I don't know about you, but with my busy weekend and having two birthdays to celebrate at work it's been difficult to indulge and still watch my calorie intake. Even with the indulgements (indulge+moments), I've just changed my eating habits at night.
1.) No more snacking. Even mid afternoon, it has to be fruit or a granola bar if I want something.
2.) Hardly any carbs after lunch, with the exception of fruit (natural sugar) or a granola bar to tame the hunger. This also means I'm not having what I would refer to as a real meal. I didn't even use a plate the last two nights since all I was having were veggies and cheese. It also helped me feel like I was still "snacking" I think, lol.
My vaca starts today, so I'll be anxious all week to get back home and on my scale to survey the damage progress.
How'd you do this week? What works for you to help keep the afternoon snack attack at arms length?